WOW! It has been a long haul with no end in sight! Knowing that everyone has their own struggles through this and I am far from alone! I have watched many others "seem" to thrive with the lack of schedule, extra time and a shift in priorities. I am not one of them. I had GREAT intentions! LOL! But they never quite panned out. I totally lost focus. I am not sad or depressed just all over the place! No clear plan, no clear focus. I realized that even though my kids are older (13 and 17… both celebrating pandemic birthdays) when they didn't go back to school after spring break I could never get my groove back! For example, no summer camps, canceled vacations, birthday celebrations changed, NO SCHEDULE!
So…. here we are, feeling like this sweet little one! We celebrated her first birthday at the studio during the pandemic but even with a mask it didn't stop me from loving every minute of it!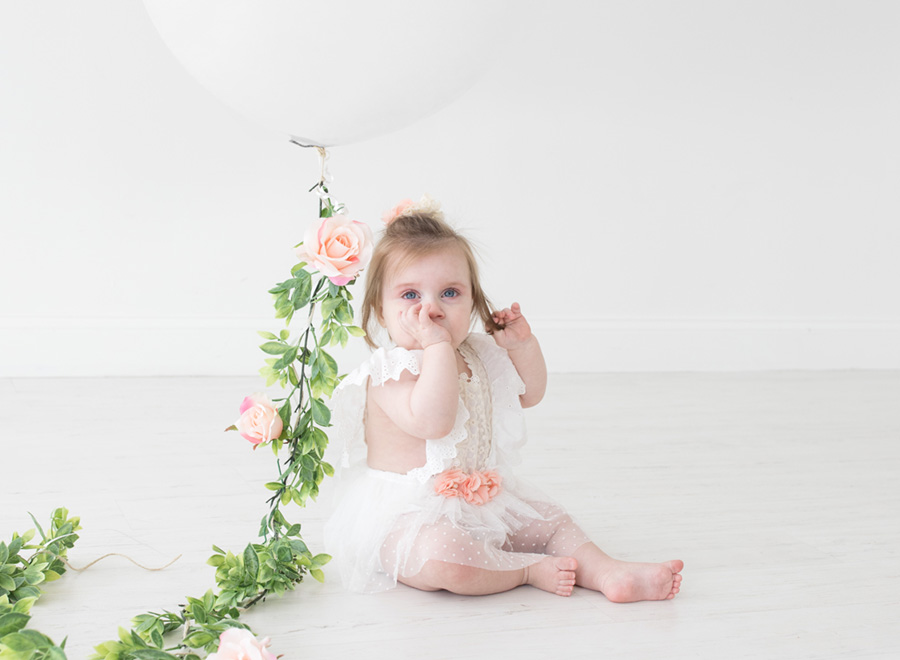 What happened next?
Yesterday my youngest went to sailing camp! YES!!! It was like the first normal day we have had since quarantine. My daughter was out for the day. She was doing productive and fun things and I felt like…. NORMAL! I got things done, was motivated, working and staying off social media. It made me realize how much the kids being home and off schedule has effected me. I thought because my kids were older it would be easier. ALL THE COMPASSION for moms at home with younger kids!!!! But I was wrong…. It was hard for me also. Harder than I realized.
Once I had some quiet time I was focused. Just like this sweet baby. She had the BEST time celebrating her pandemic birthday. She wore a sweet little outfit from Lily and Max and the elegant cake was beautifully created by Sugar & Bliss . It was so yummy, that mom and dad took home the the remaining parts to take home and eat! This family is (was) a member of the New Beginnings Plan and we are in the final stages of designing her first year album! I can not wait to share it with you!!!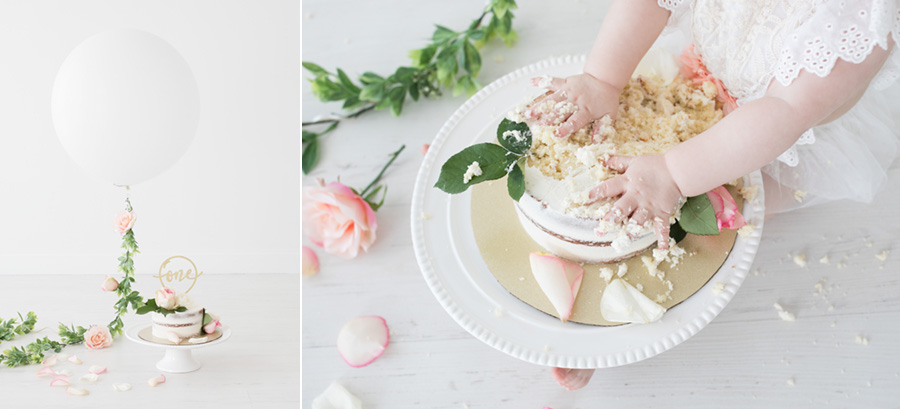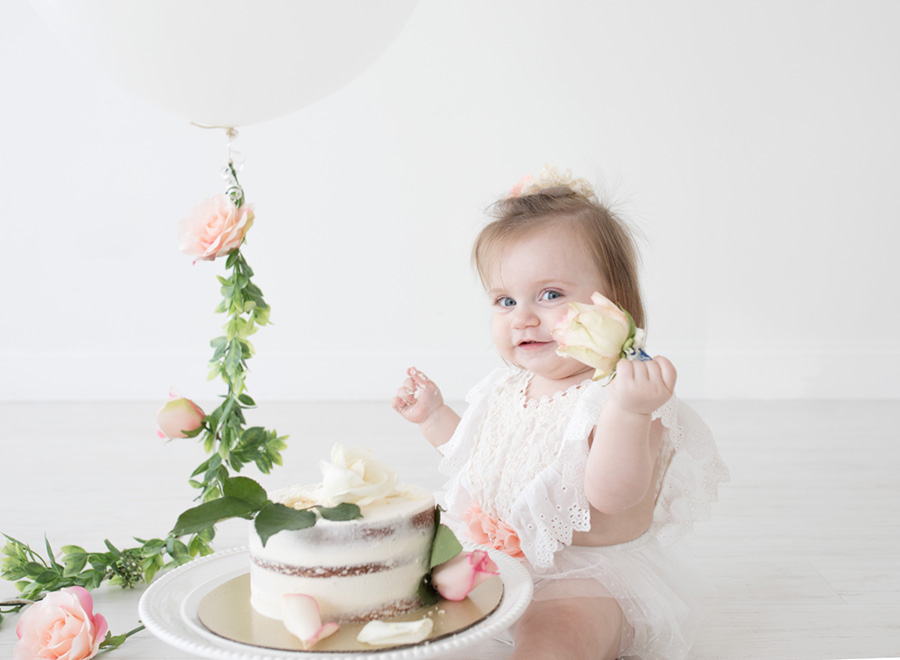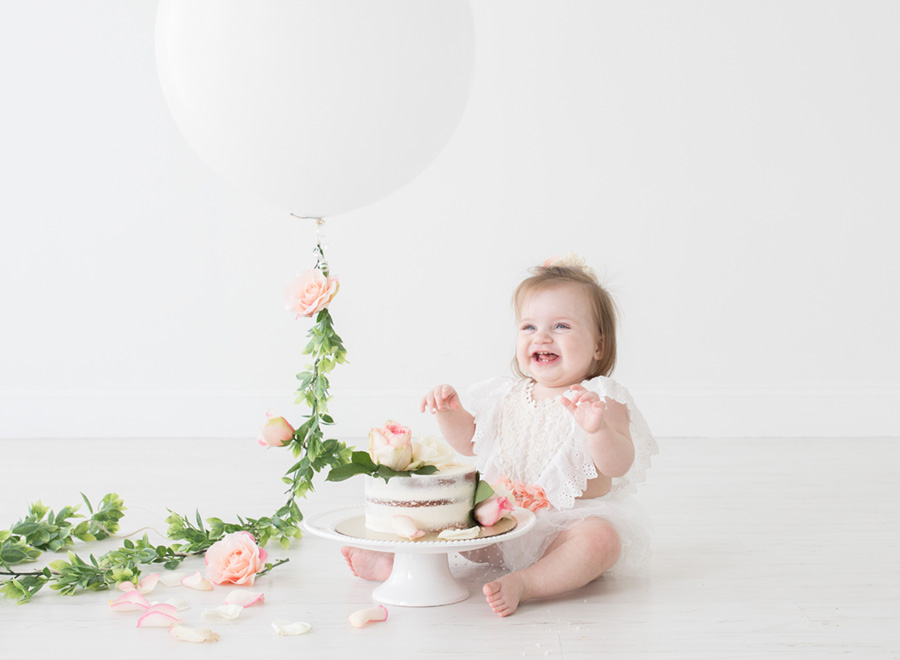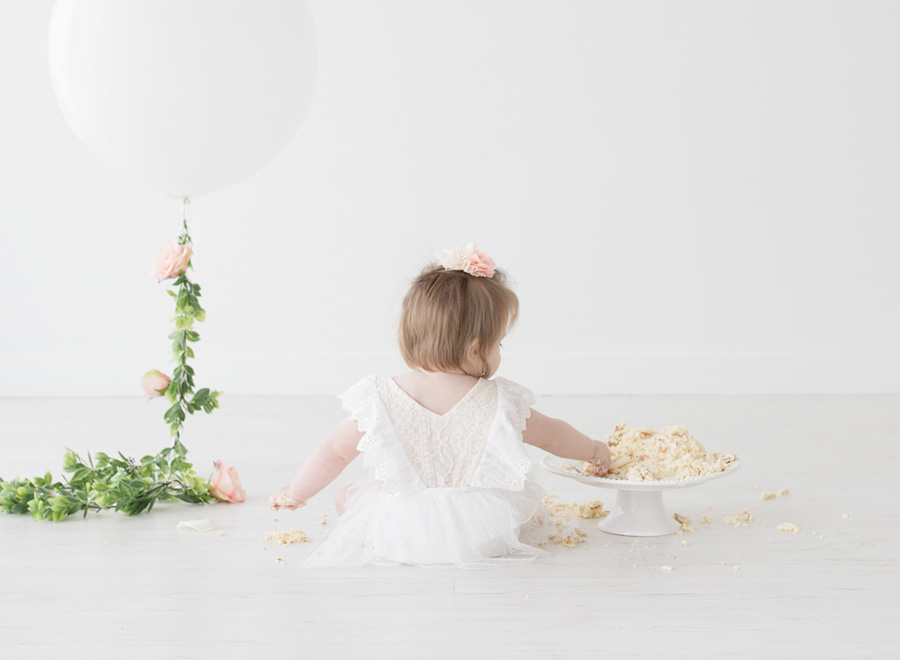 Love this session?
No matter if we celebrate in the studio with a pandemic birthday or a newborn session, we would LOVE to chat with you about it and how special it is!