OMG! These 2 are hilarious! As a Tampa family Photographer I have been SO lucky to photograph them since the they were both newborns. I don't think we have missed even one year. They are both crazy, funny and SO much fun! After 8 years of following them through their little lives I have literally watched them grow up before my eyes. It is fun to find new places to have sessions… we have done local parks, clearwater beaches, Tampa universities, the TGP studio and now downtown Tampa. We just did a little story on their session from last year here.… My heart is full when I get to spend time with them and mom gets a break since I take them off on my own. Their personalities crack me up and I LOVE that they know me and are comfortable with me. There is always lots of laughing and giggles throughout the time we spend together and you can see how fun they are in this picture as he reacts to a silly secret his sister told him!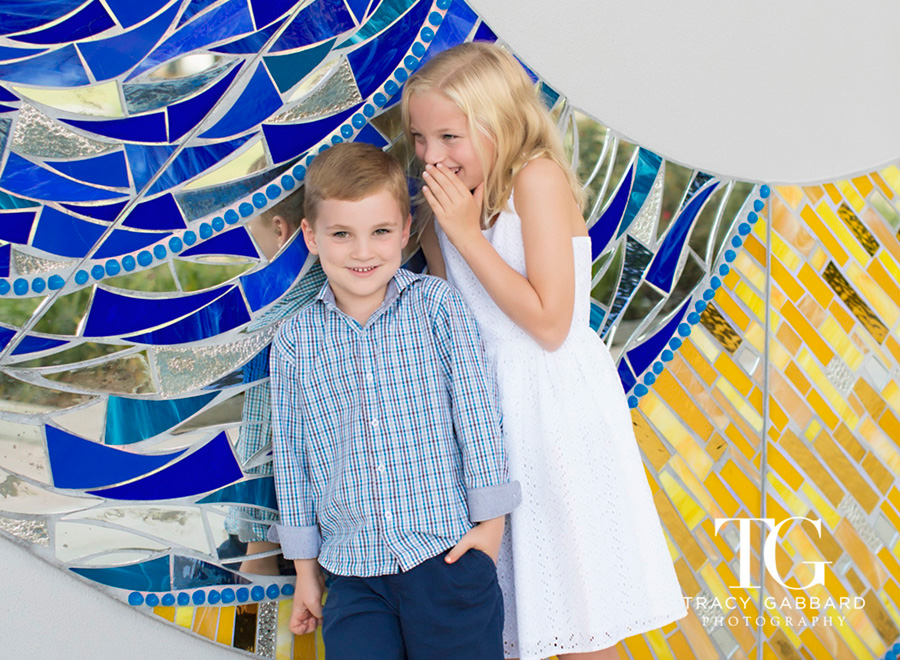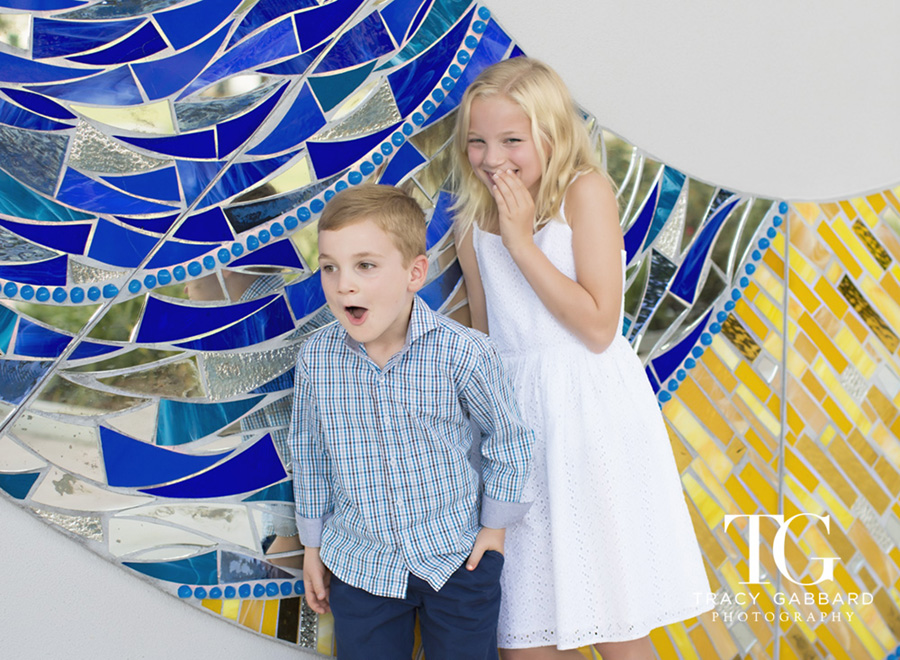 During the session, unprompted by me, big sister asked me to take a pretty picture of the flowers she picked…. how perfectly girl like and sweet…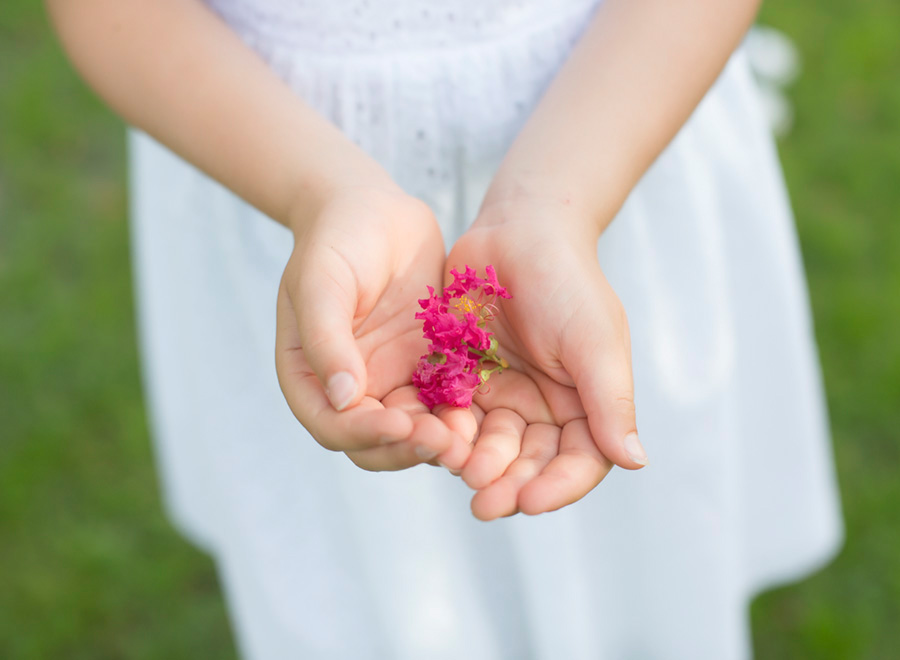 Now for the funny part….. a little later in the session, Mr "C" asked me to take a picture of….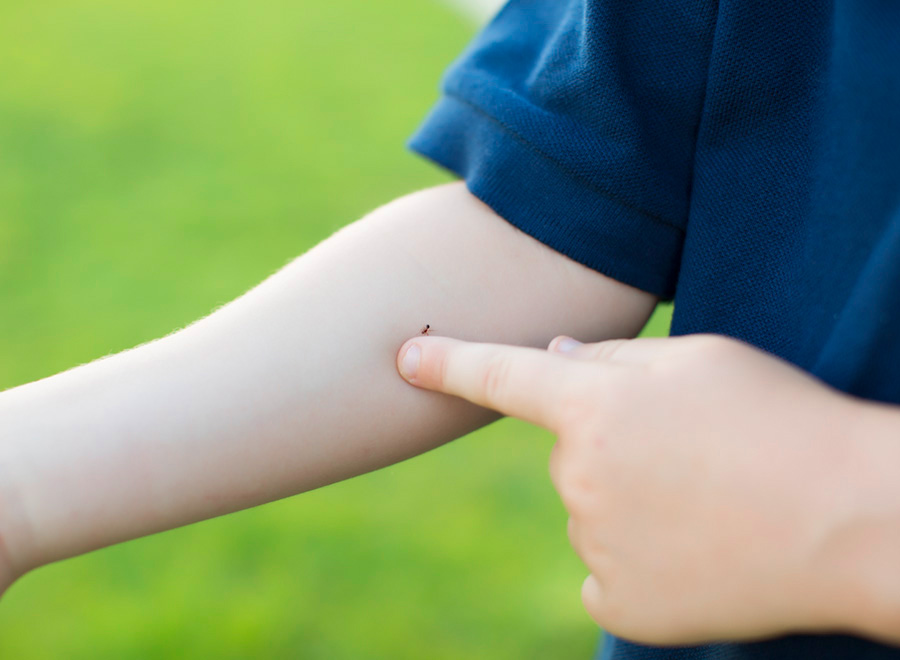 yes…. the ANT crawling on his arm! LOL! TOTAL girl and boy representation there! I am fairly sure that the picture of this ant will NOT be a large portrait above the fireplace BUT I bet it makes it into and album page because it is SOOO him and shows exactly what both of these awesome kids are like at this age! And after all, isn't that what portrait sessions are all about?