Oh my goodness!
These babies are the happiest babies in town.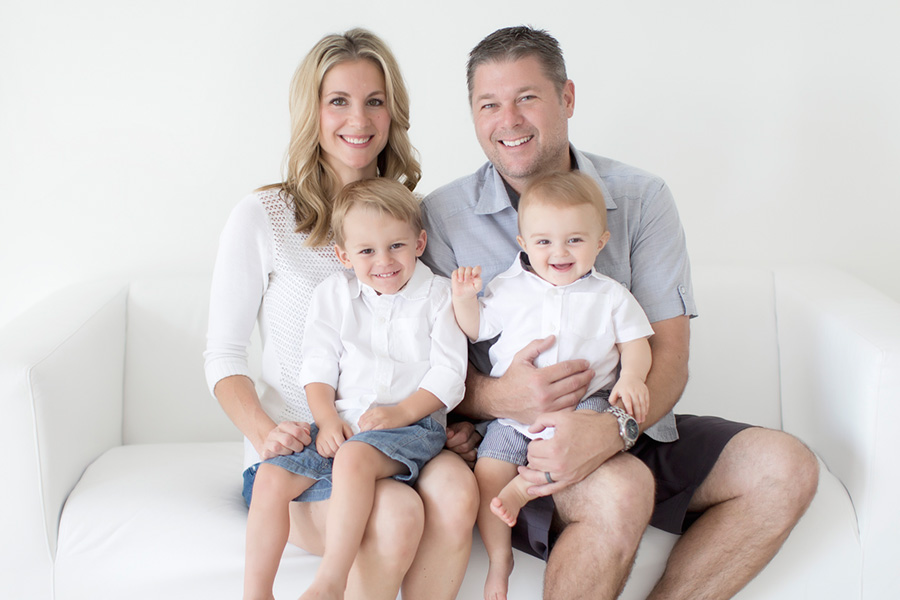 This time, we have one of the happiest families at the studio!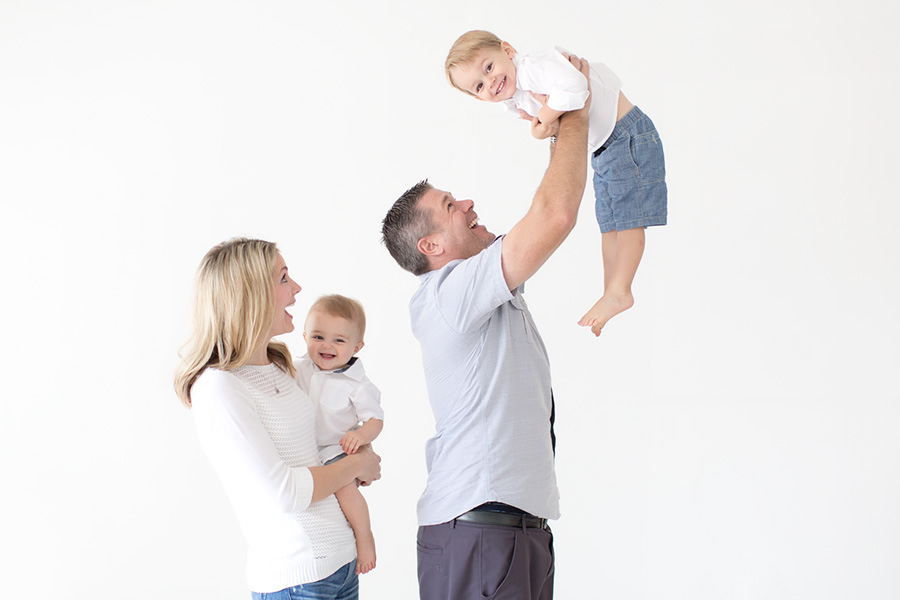 Tracy Gabbard and her photography studio in the Tampa Bay area bring you this super cute set from a very special Sitting Up session with this lovely family.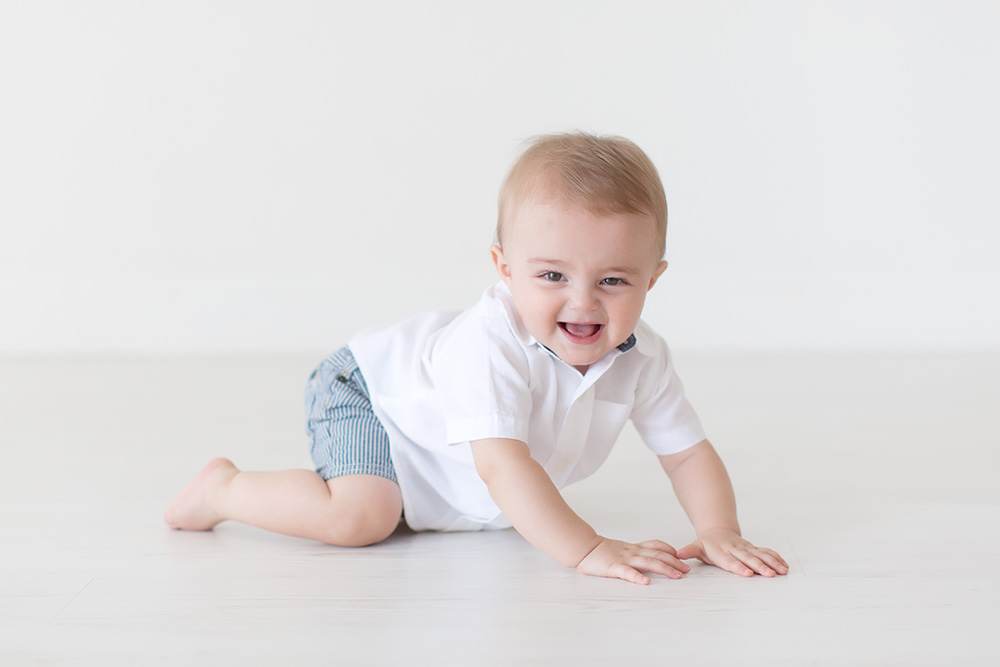 Mom, Dad, and older and younger brother are together in the studio and it was such a fun time. Tracy is one of the best photographers in the area for Family Photography and she offers a variety of services such as Newborn photography, Maternity photography and many more.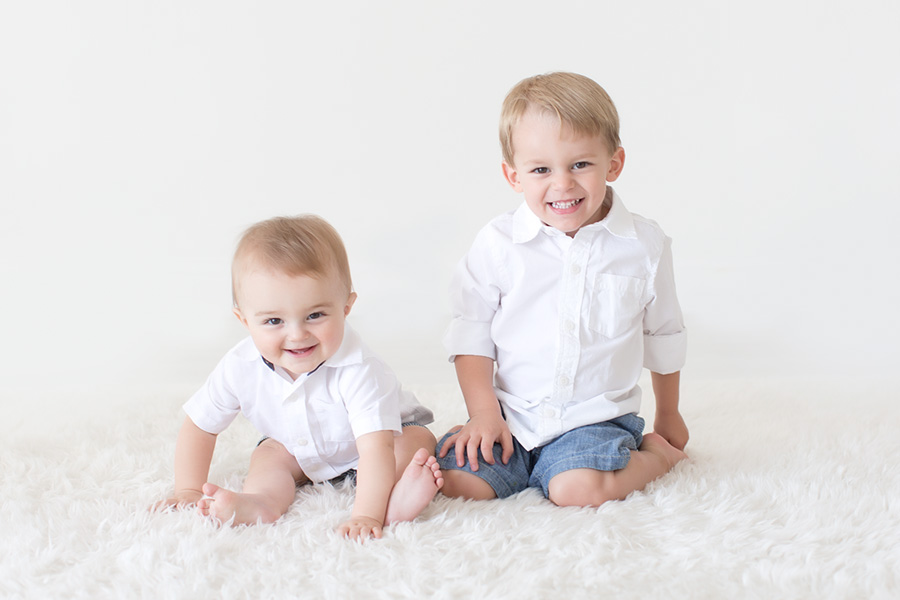 Our little one is captivating us with his beautiful smile on every photograph. We have the classic white charged canvas, expressing a soft, clean photograph that can make any room look wonderful with any of Tracy's featured prints on floating or framed canvases.
Check out these classic and lovely family pictures where you can see them smiling and happy, it's a picture that reflects one of those moments in life when everything aligns for the perfect photo!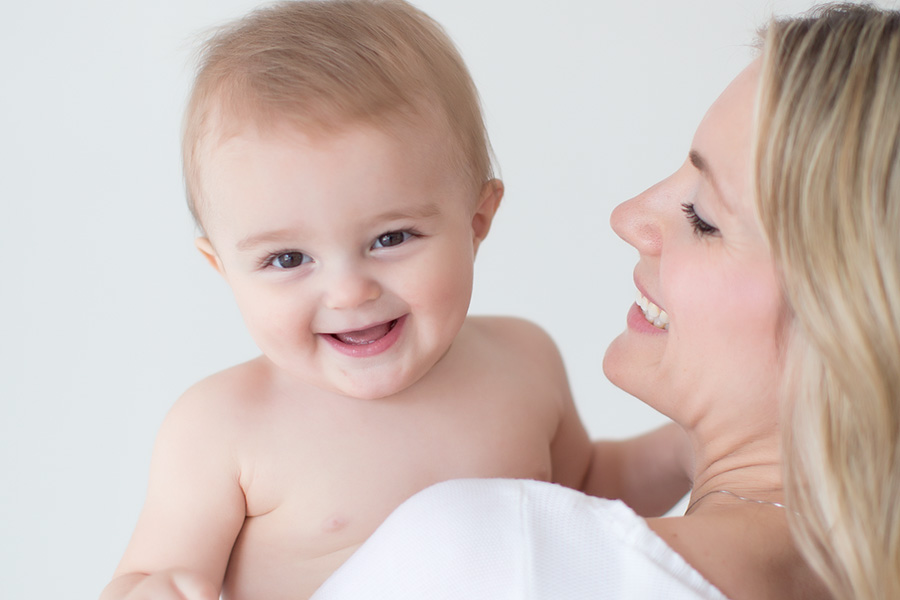 And of course, older and younger brother with matching clothes, they look too cute! Tracy always makes sure to match and compliment the colors in the canvases, the use of gray here is important because it makes their skin tone stand out and the floor gets lost in the background, creating a very clean canvas.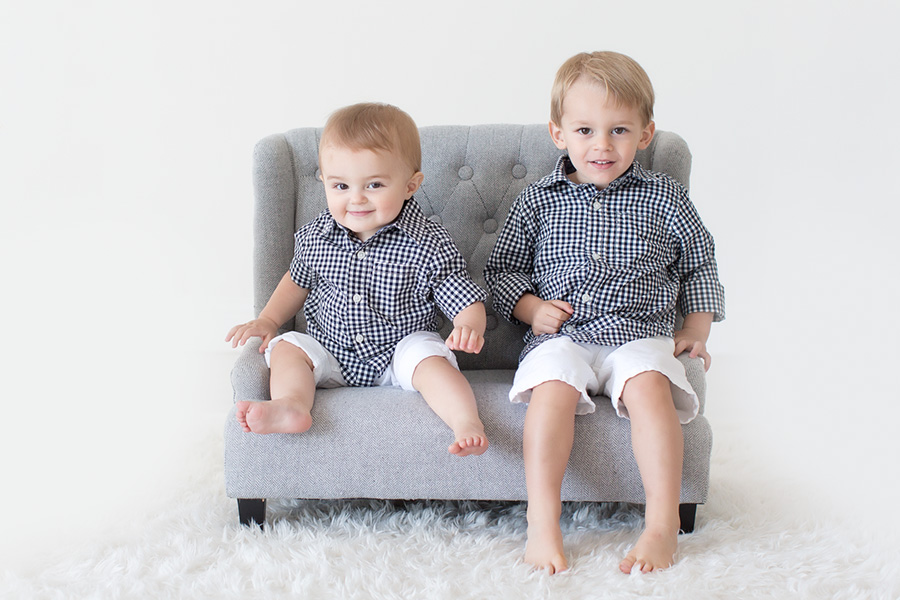 One of the favorite pictures here, featuring the mother and younger brother, you can see her swinging and holding him right at the moment when he looks at the camera. The expression in his eyes denotes how happy he is, and you can feel how strong the love is.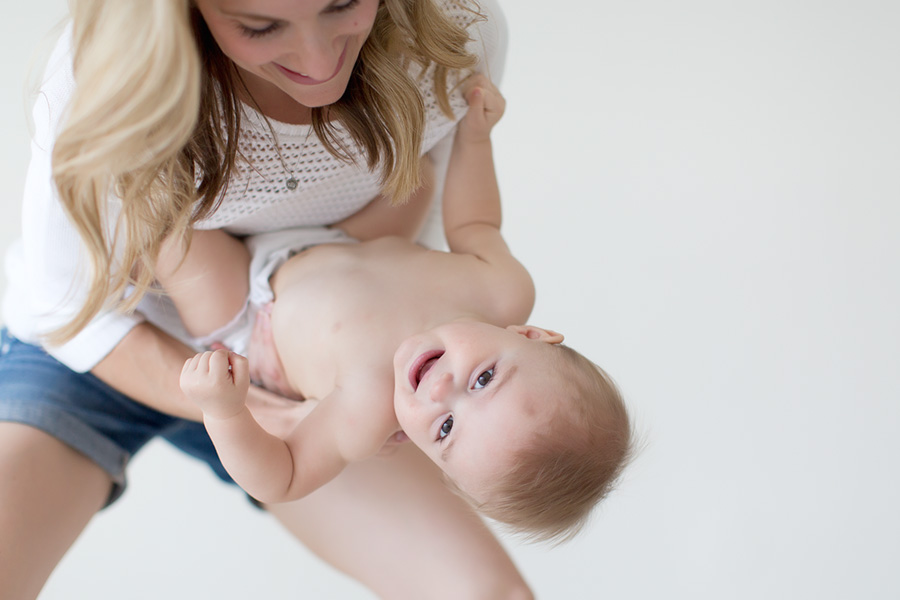 And of course, we love to share all these adventures in the studio and the journey when babies are learning to sit up, one of the first achievements in any baby's life.