Expectations from sibling at the newborn session!
I was so excited to see this sweet family back at the studio with their SECOND baby in less than 2 years! It makes my heart so happy to have families return to me. And, to capture such a special time and being able to see their now "oldest" grow and see how sibling interacts with the newborn bay is always so much fun.
Anytime families schedule a session with a baby and sibling it is important that we have a chat before their session about expectations for the older sibling and of course the baby. Any of my families that have had sibling newborn sessions with me know that it can be a bit of a circus getting those precious images. But they are SO worth it! But that's for a whole other blog post! 🙂
This particular little guy was a little bit afraid of his new baby. He was interested from a distance but did not have ANY interest in even sitting next to him. I have several tricks that almost always work but this little guy didn't fall for ANY of them! LOL! He was MUCH smarter than me! So- on the VERY rare occasion that I have a little one that won't even go near his/her new baby we use photoshop! :).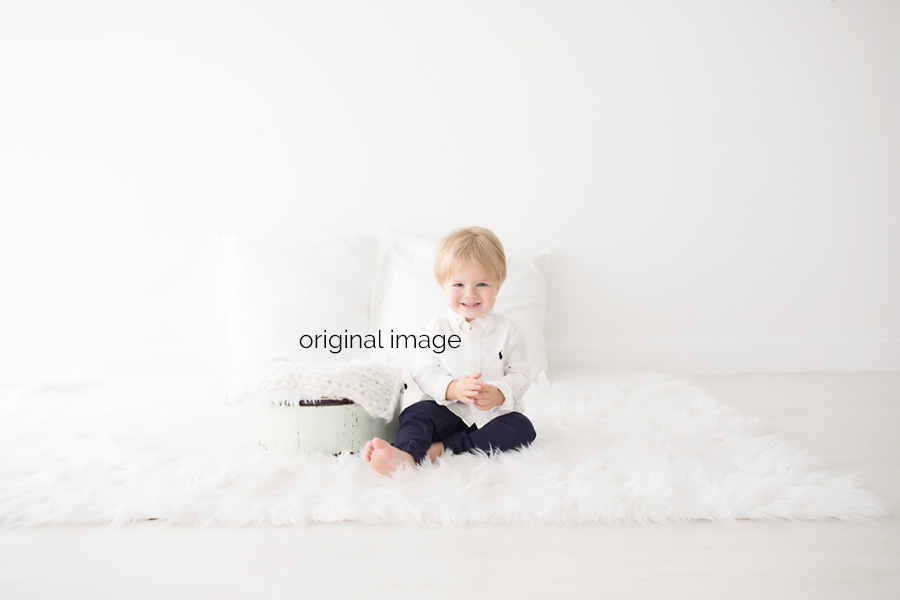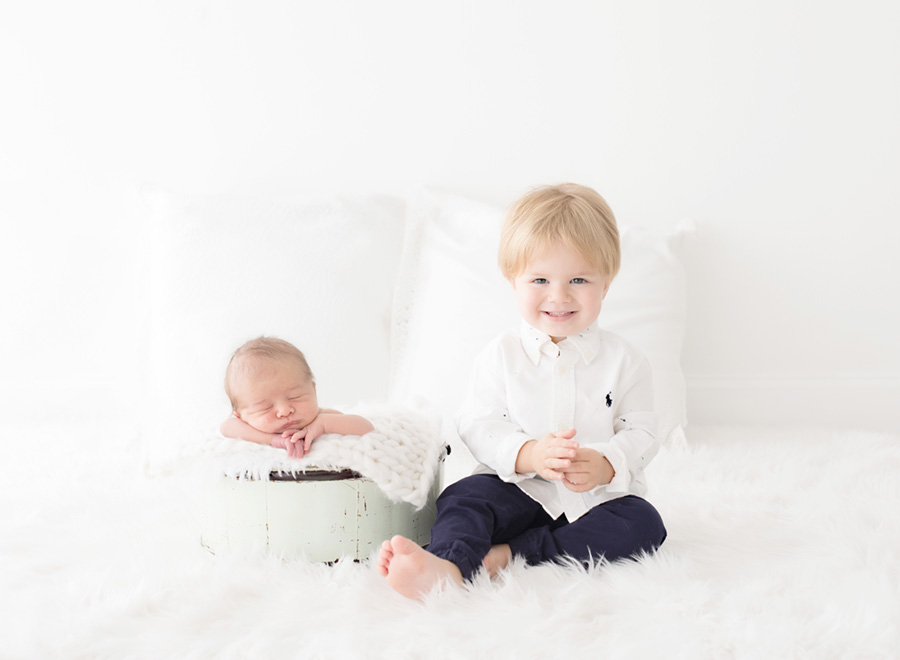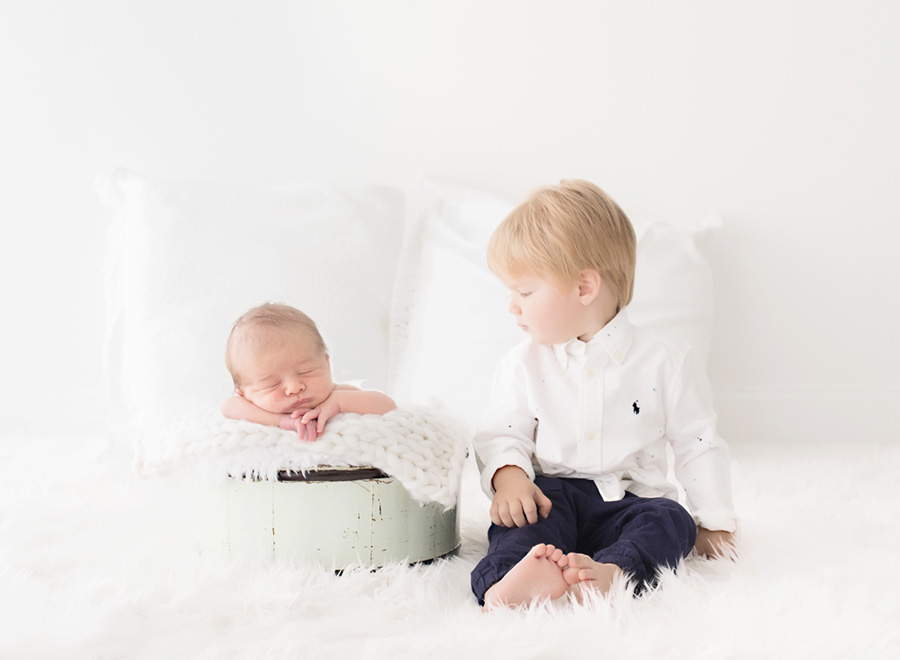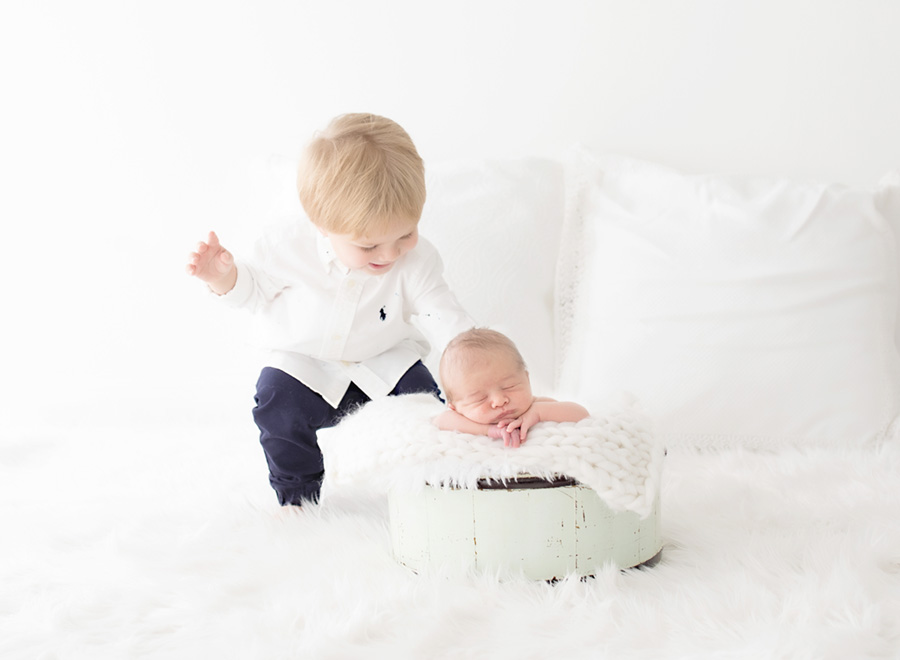 When all else fails
I LOVE that mom and dad can have their first professional pictures done and have pictures of BOTH of their "babies" in the same frame. This doesn't happen often (most of the time my "tricks of the trade" work but when all else fails I can resort to photoshop.
It is always best to do sibling and family first then the older siblings can leave with dad or another family member.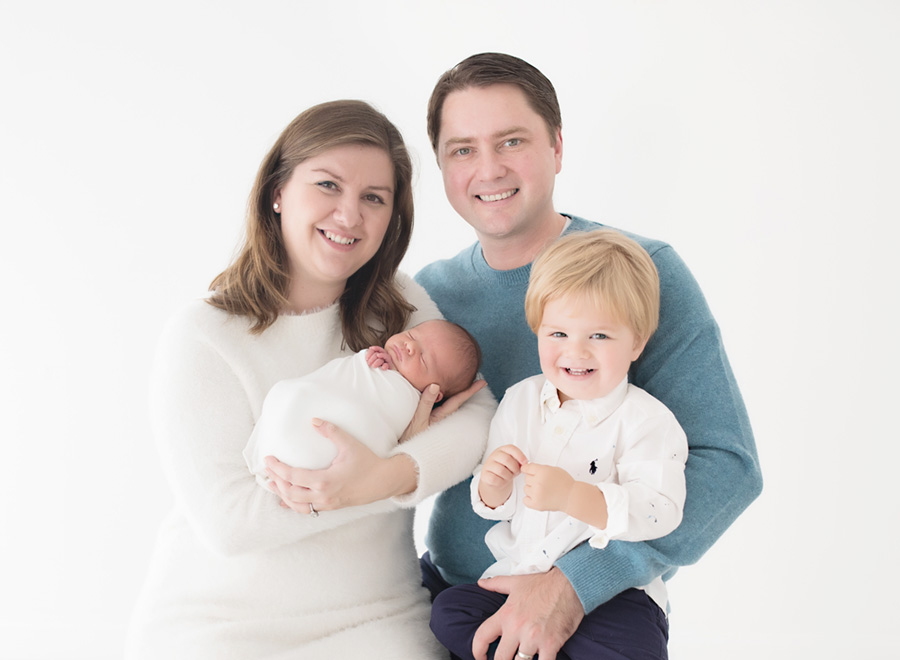 Then its time for "just baby". This little one was born right before Christmas so we had to include a holiday image for him. He looks so sweet in this little Santa hat.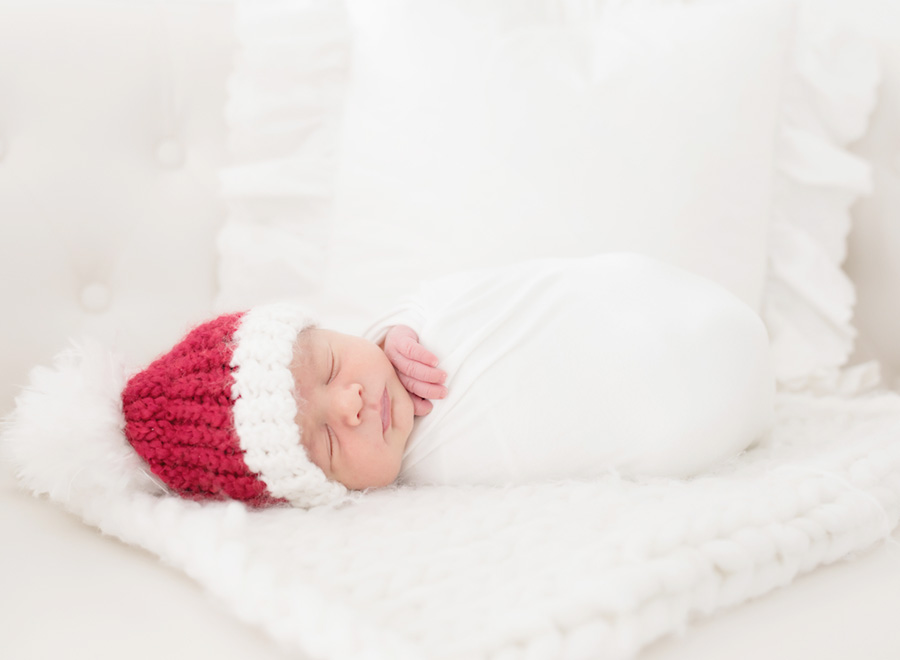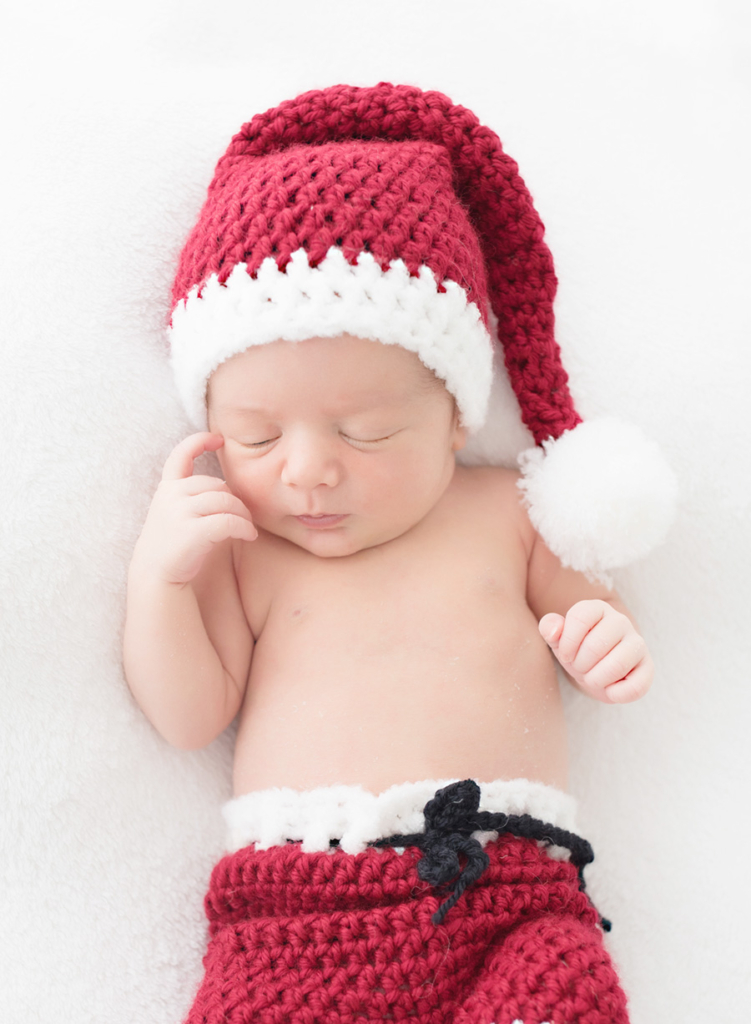 But most importantly getting those traditional newborn images is what makes mommy's heart sing! These pictures will be cherished forever and these babies will love looking at their printed images in their home for many years to come!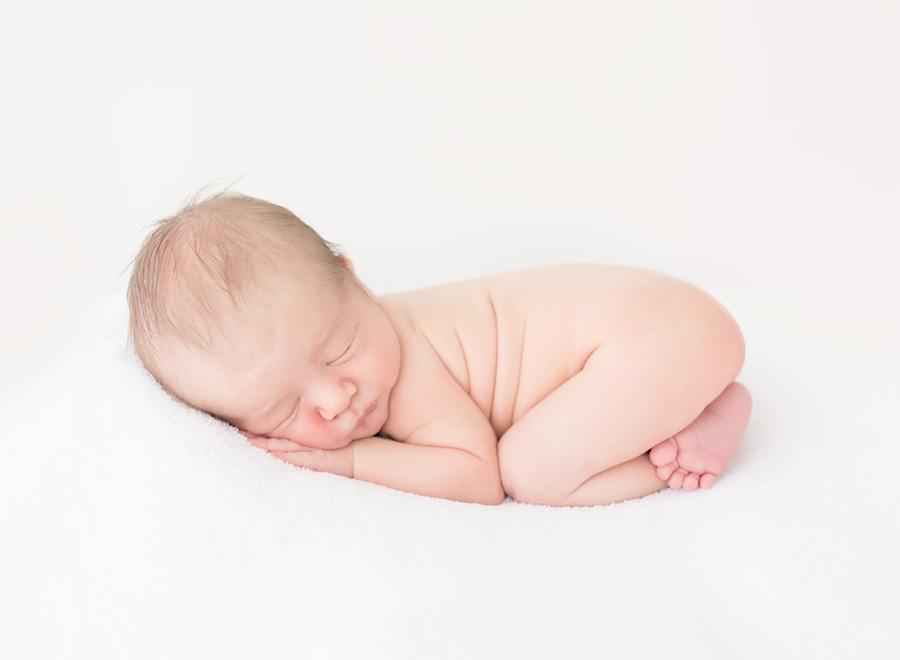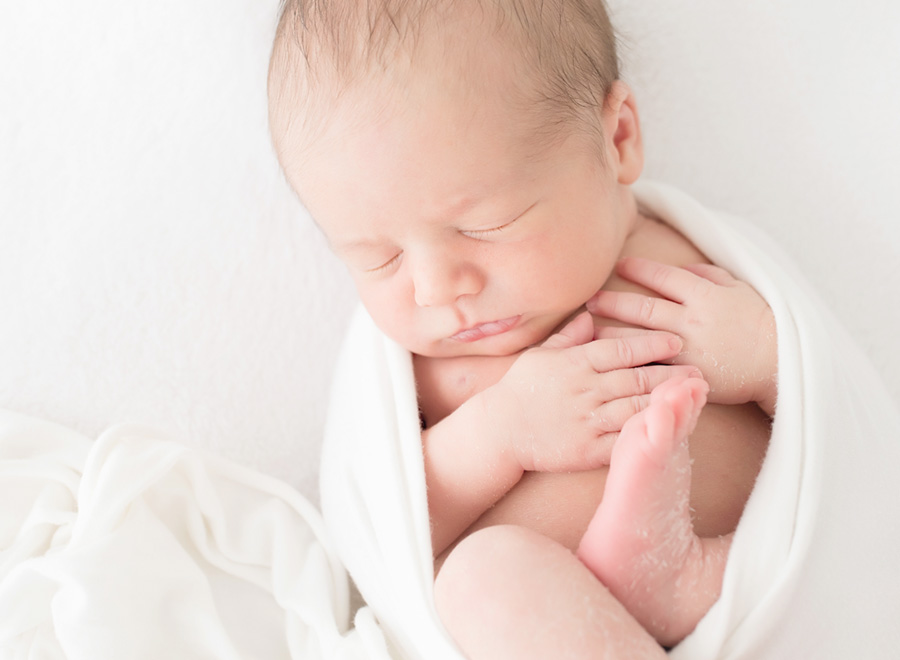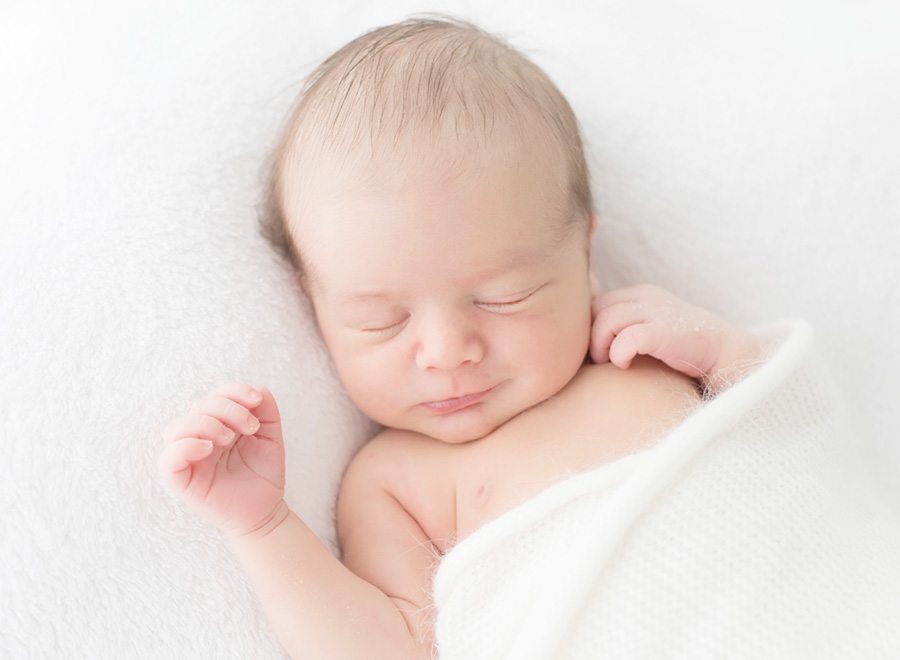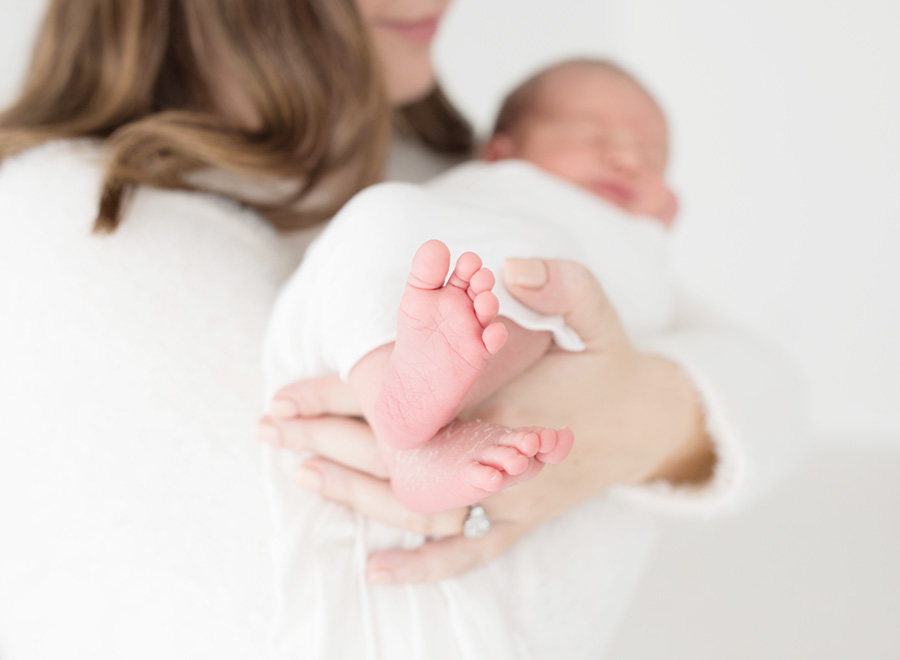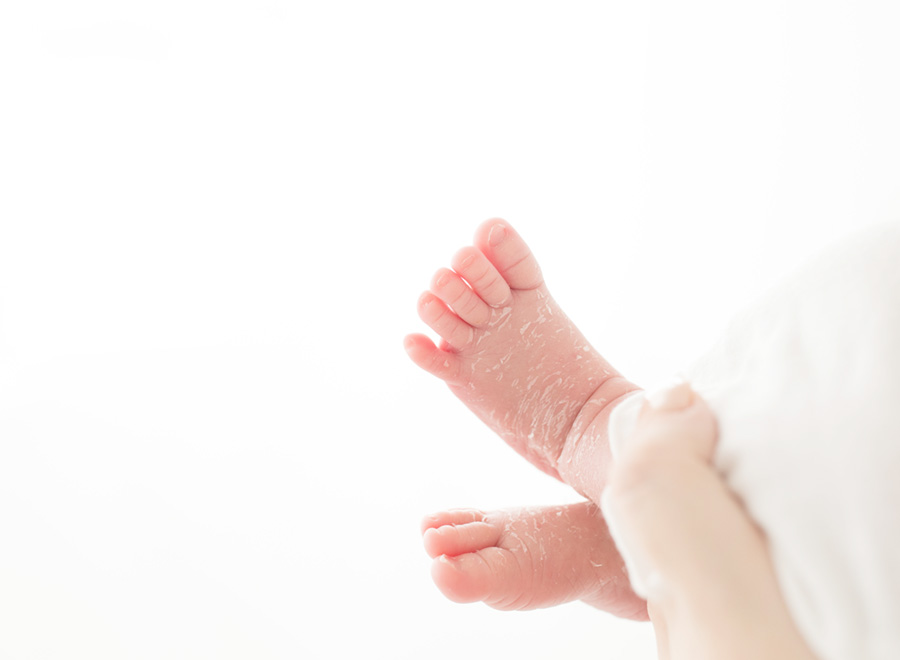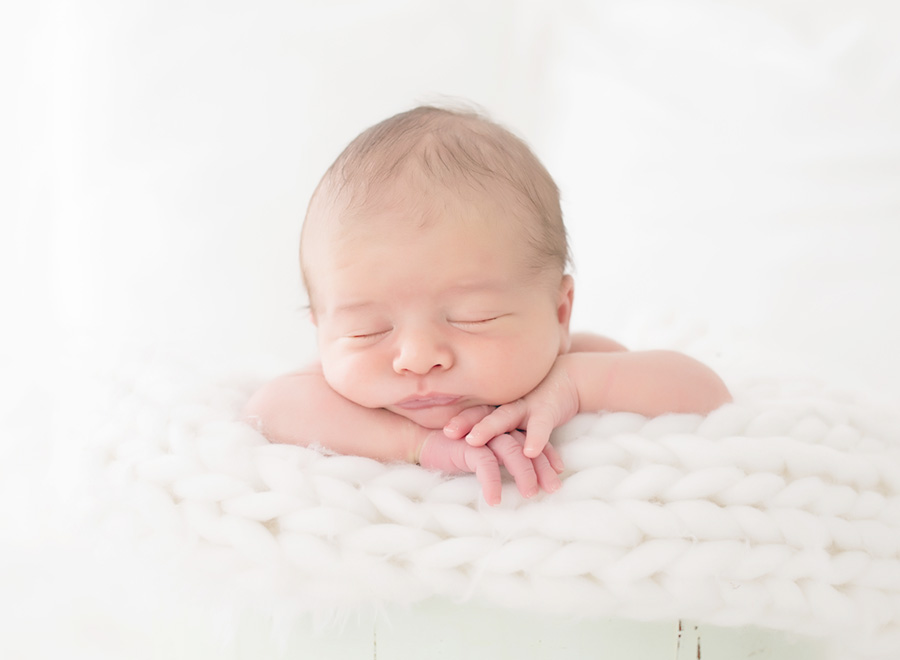 To enjoy new photos visit us at our Facebook page.
Check out Photo Gallery to see more photos of newborns, children and families by Tracy.