This family got together at Tracy's studio for a special request. They picked the First Year Plan for their family photography sessions and you can really see them growing in love together through the entire year.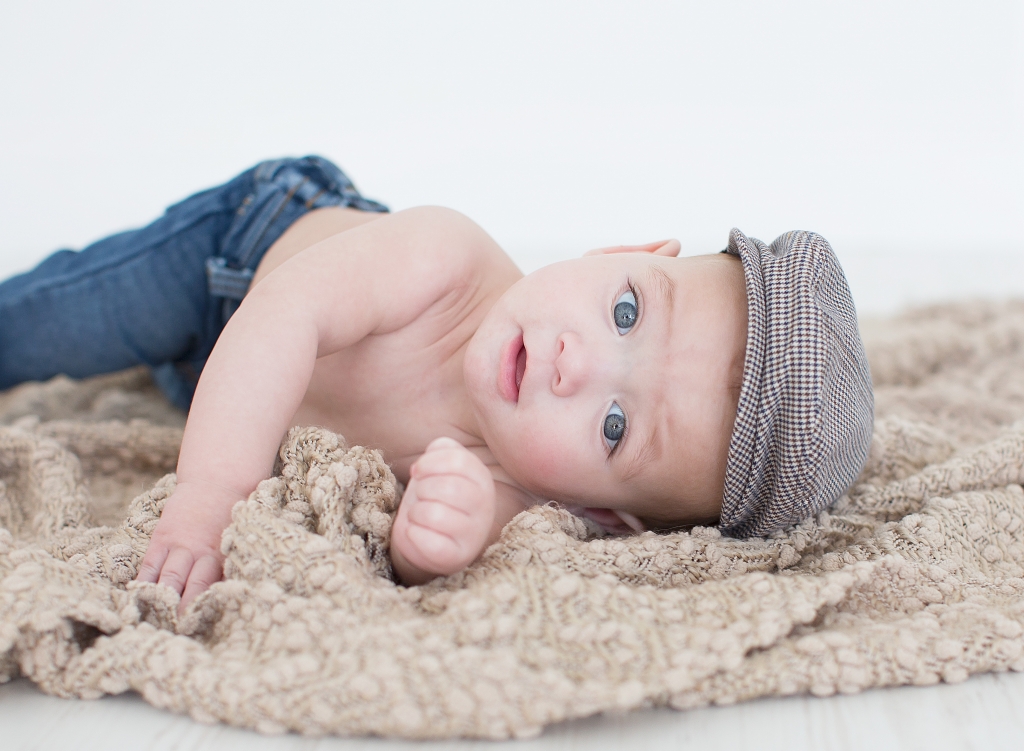 Tracy wants to capture those sweet moments when the son is in the first steps in life. They gathered his favorite toys and even made him into a living cozy bear with blue eyes.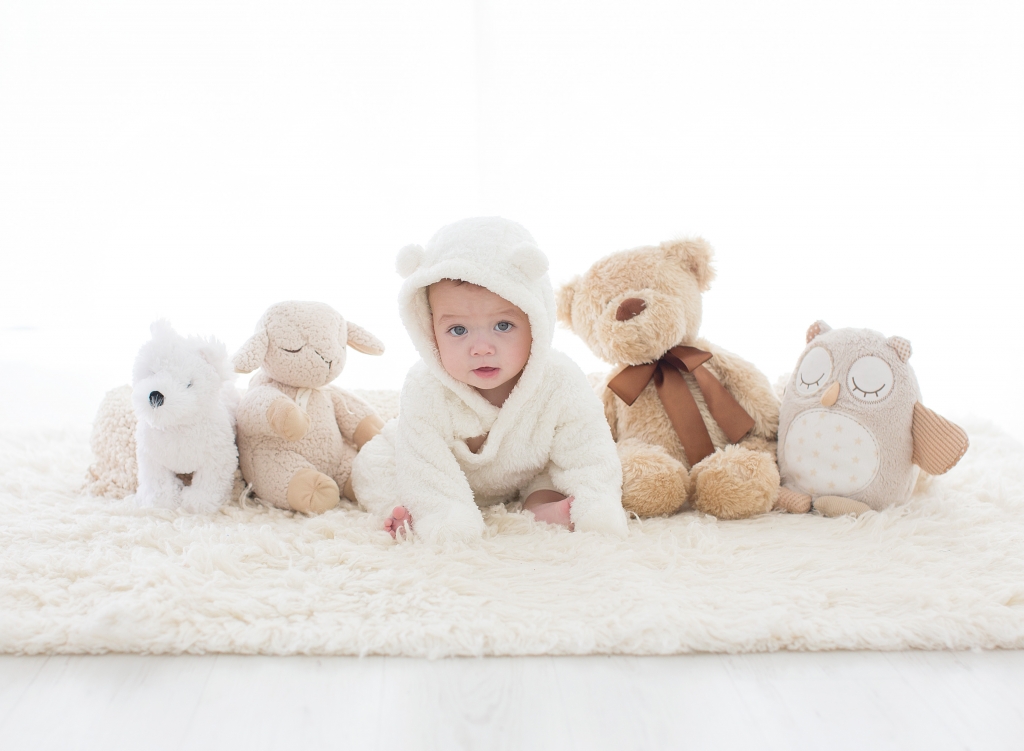 The moment he starts crawling on the floor and working his way up to sitting up is a very special journey, it is definitely a special moment to be immortalized on a photograph.
This picture represents the special bond that he will always have towards his mother, and how happy she is to be with him. It is a classic pose that expresses a strong message.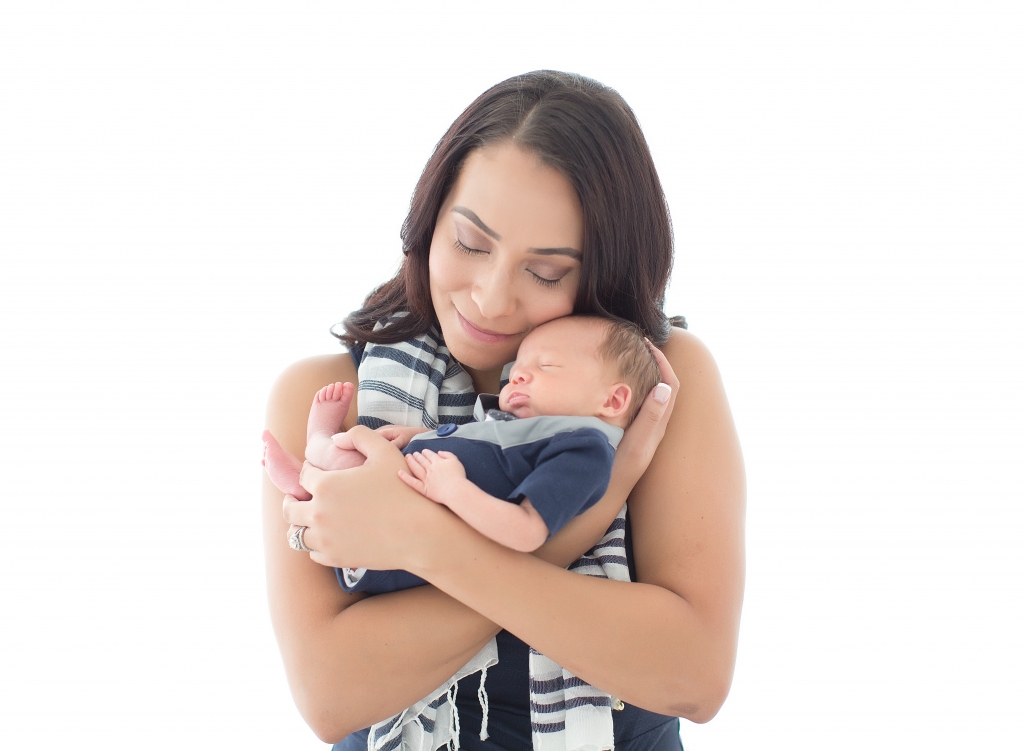 The oldest sister wanted to be part of it as well, it is definitely one of the happiest times in the family. It is important to take in consideration that the little boy will grow up and be really grateful to have this high end quality pictures forever.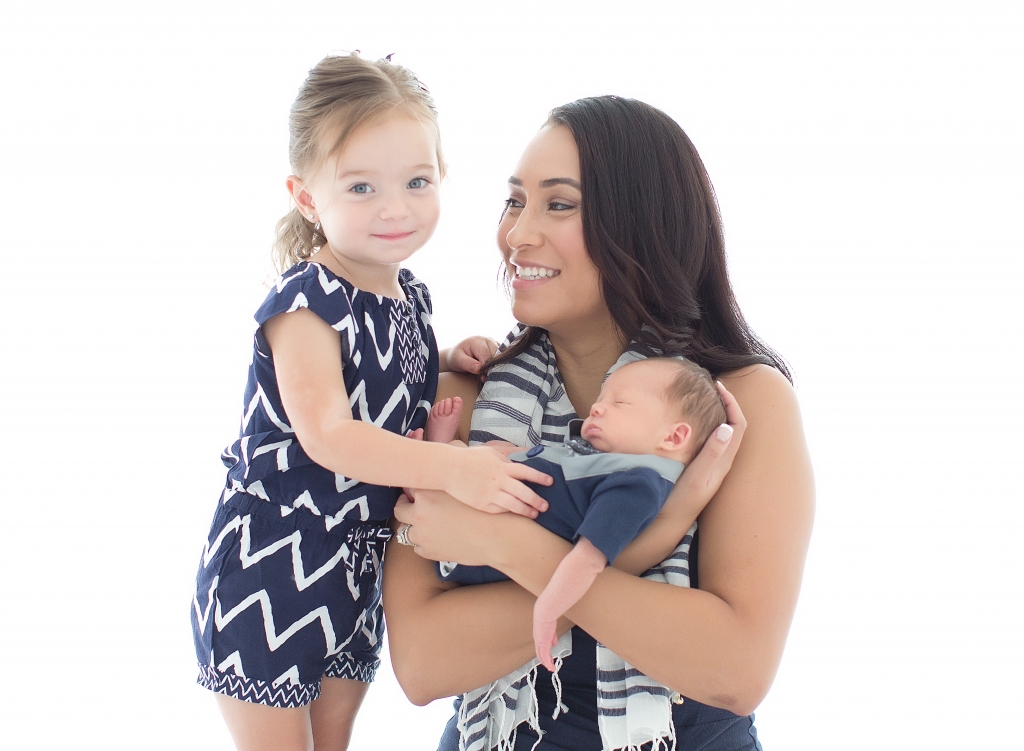 And a big picture including mom and dad is absolutely a must. It captures the love and bond of the family and how it is growing with the arrival of the new little member.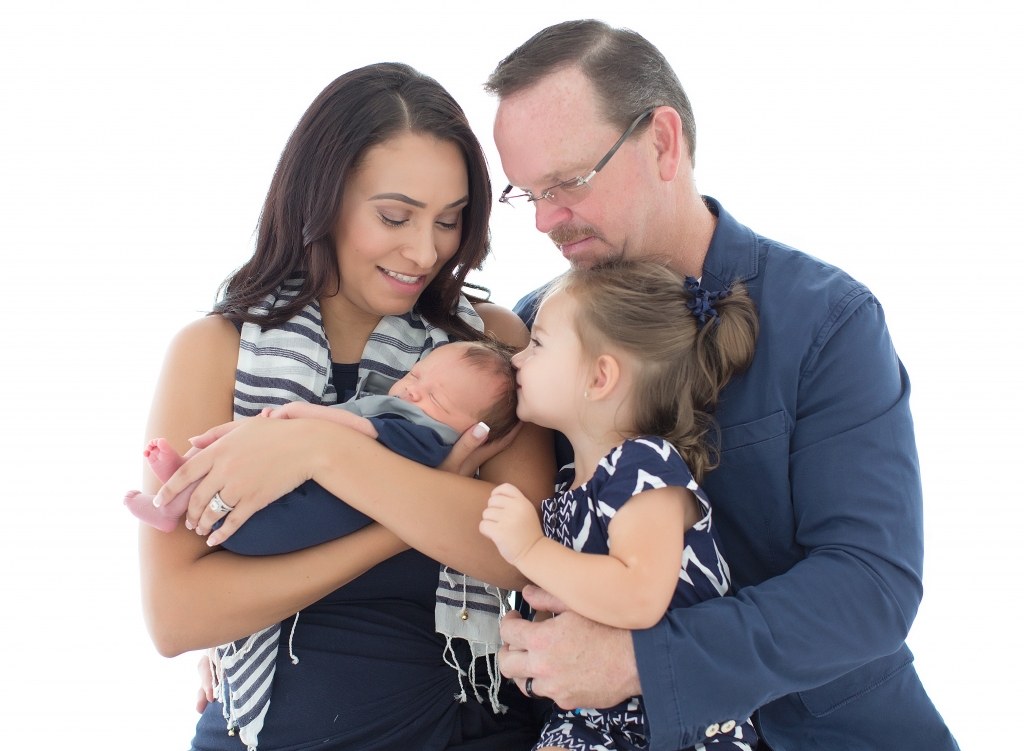 He was so small, he fit in this tiny bed and representing an older figure, we can see the older sister about to read a fairy tale to her little brother.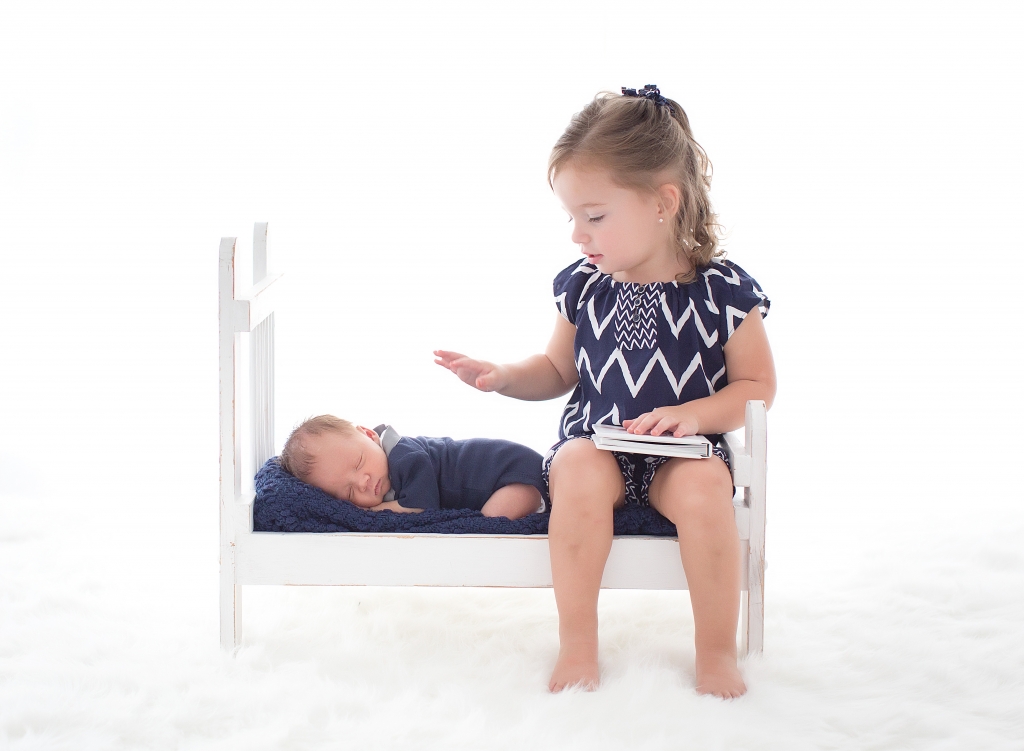 This plan is exclusive to the Tampa Bay area and provides families with priceless memories during that treasured first year. Everyone knows how fast that first year flies by. The New Beginnings Plan makes it easy to capture those precious milestones during that first year. It is exhilarating, amazing, exhausting but yet cherished and wonderful. The New Beginnings Plan makes it easy to capture those precious first milestones during the first year.