Mothers Day Sessions!
They are finally here, the long awaited Limited Edition Mothers Day Sessions! I am so excited to see all the mamma's, grandmamma's and children and capture memories for them that will last forever. These sessions have been designed to be interactive and to capture sweet moments between mom's and children. Moments that will be remembered through portraits that are looked at and enjoyed everyday.
These captured moments are meant to be professionally printed and proudly displayed for enjoyment. They are meant to make your heart "pitter patter" each time you walk by and look at them. They are to create keepsakes that will be passed down to children and grandchildren.They are special, they are priceless. They are for all ages from babies to grandma's but they are for mom's and children only. The goal is for all products ordered to be back in time for Mothers Day.Please don't let this opportunity pass you by. If your babies are little you know how fast time goes and if your "babies" are big, you understand that even more!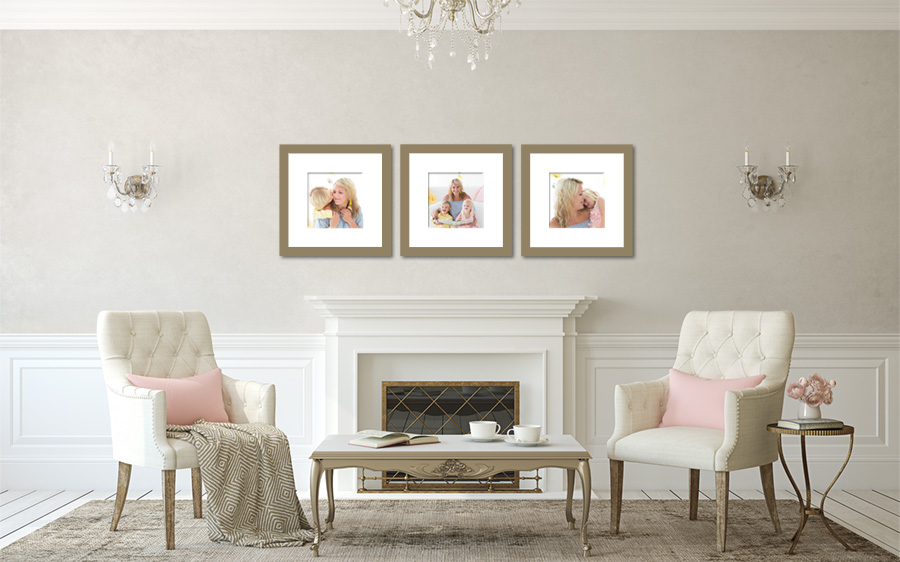 Here's how they work…
You will choose 2 dates. One for the session itself (i.e. Saturday, March 24th) and the other one for your selection/viewing appt (there will not be any on line galleries). At that selection/viewing appointment you will see all of your images from the session and you will order your products at that time as well. You will be able to see all of the products offered at your actual session so you will have a good idea of what you would like from the session at your appt. I will be there to guide you through the process and help you select the products that are right for you. Click on Product Guide to view details. There will be a few other products offered but these will be exclusive just for the Mothers Day Sessions. These will not be offered in the studio at any other time.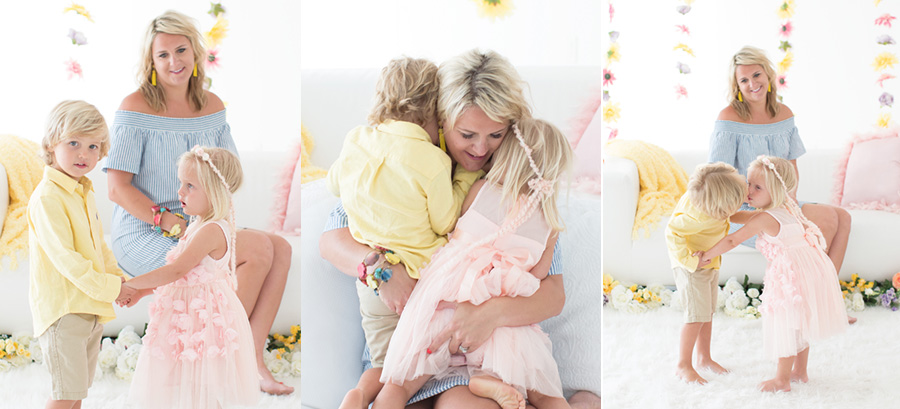 The set is designed to be light and airy with flowers and pastel colors. Blues, yellows, purples and light greens would look great for boys and girls could easily wear the same! Simple patterns or solids will show off your portraits best. Email Tracy if you need more ideas or have questions about wardrobe.
The session will last about 20 minutes or so which is plenty of time to capture some sweet moments and classic portraits. The viewing/selection appointments will be scheduled for an hour but will probably take around 30 minutes or so. Registration is 189.00 and 50.00 will be applied back as a credit to your order at your selection appointment (as long as you order at that appointment). If you have looked over the product guide and are ready to schedule your session, we are excited to have you and capture some very special moments!
For your Limited Edition Mothers Day Session click on Register.