1st Birthday – 1 with Flowers
Sweet one year old was in the studio this morning for her first birthday photo session! LOVE, LOVE, LOVE this number 1 made of flowers of different shades pink ! Mom brought it in for her 1st birthday photo session! Going to have to steal this idea and have some flower numbers in the studio! She was the sweetest thing ever!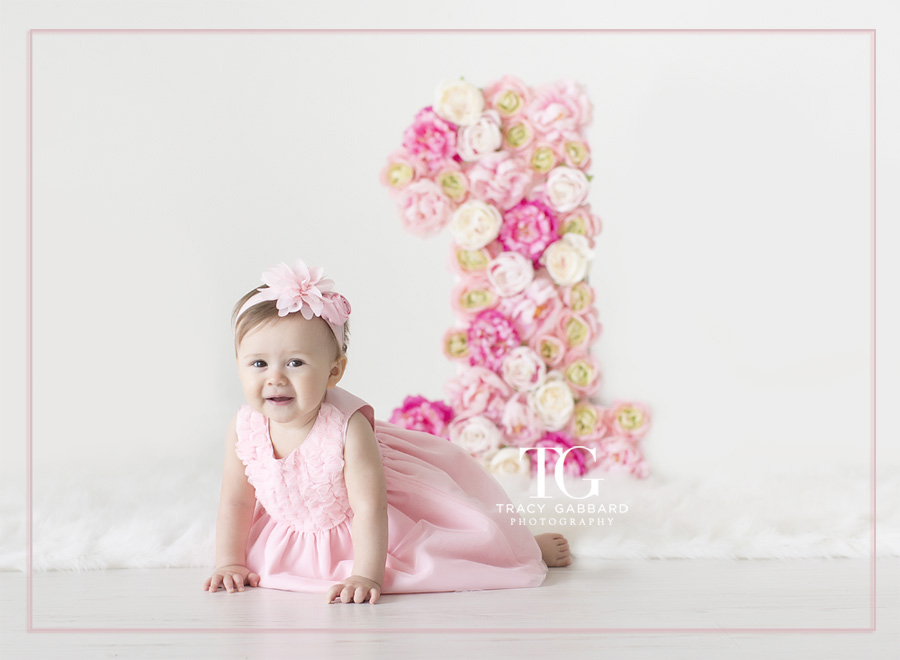 Do you have any new ideas? I have some! Let us share and discuss what should we plan for your baby's first birthday photography session. Click on Contact Tracy and let us exchange our thoughts. Let us make it a memorable day and birthday photos a precious treasure for years and generations to come.