The studio got filled up with cuteness to the very top when this little girl and her loving parents contacted Tracy Gabbard for a very heartwarming Newborn photo session.
They are a lovely couple who are very in love with their new daughter and decided that it was the best time to capture this beautiful time in their lives.
We gathered some of the photos from this session so you better be prepared to have your heart melted in 3…2…1!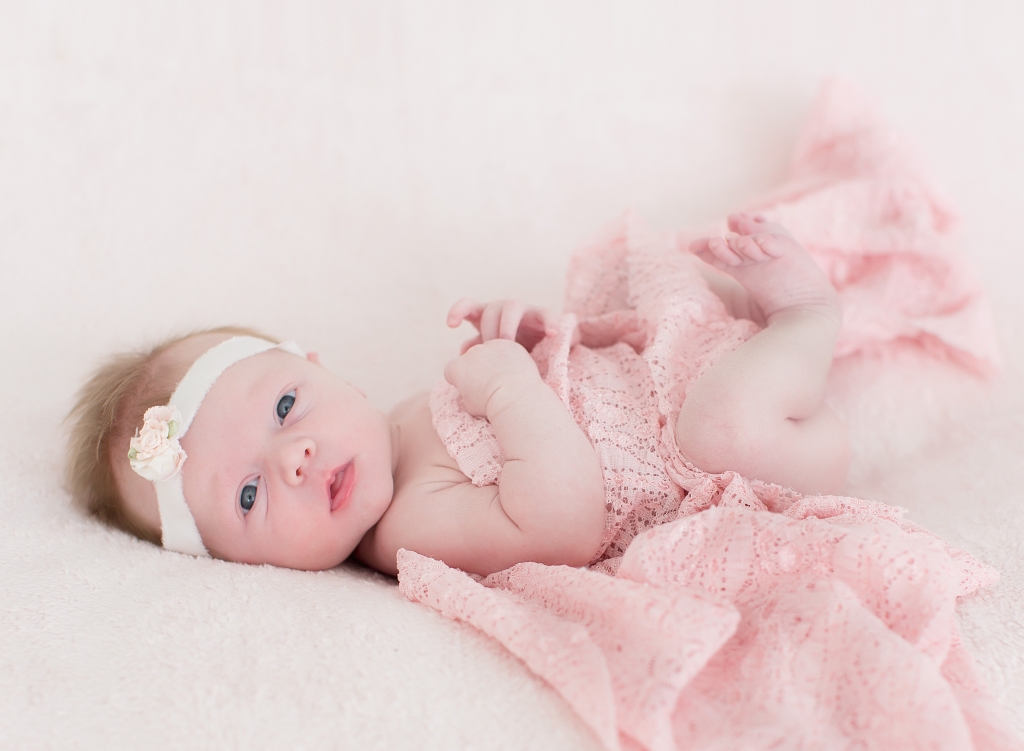 The little girl was surrounded by a soft, pastel pink color and some warm tones to complement the canvas and her skin tone, it makes her skin look peachy and soft.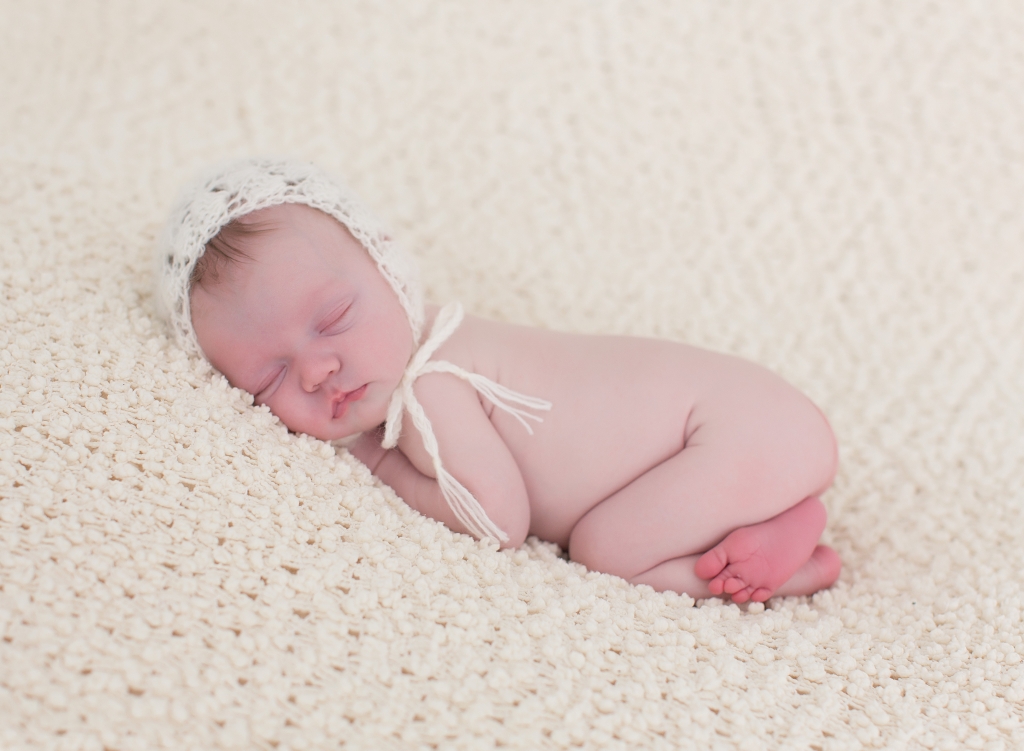 In this classic pose you can compare the fabric and her body and you can see how small she is, it's just a beautiful perspective. The colors complement her skin tony and it's just too cute.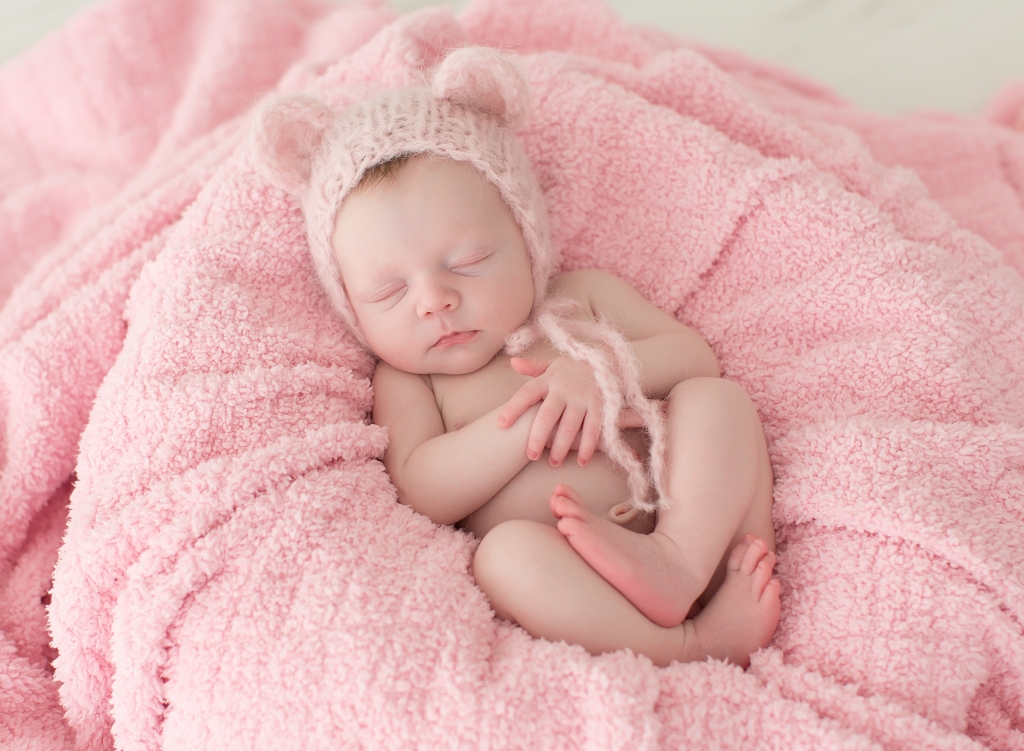 Here we see her turned into a little pink teddy bear with the little ears, her little feet are almost the same shade of pink as the fabric!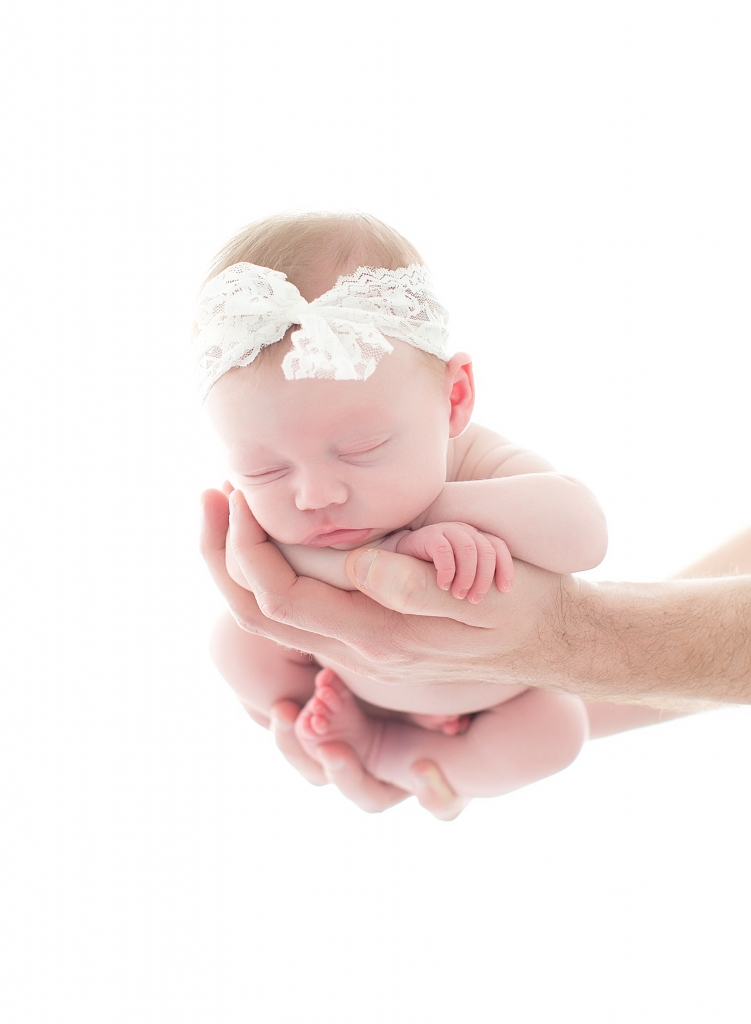 The hand of a father and loving parent. He is holding her entirely with both hands and she is so small she fits perfectly.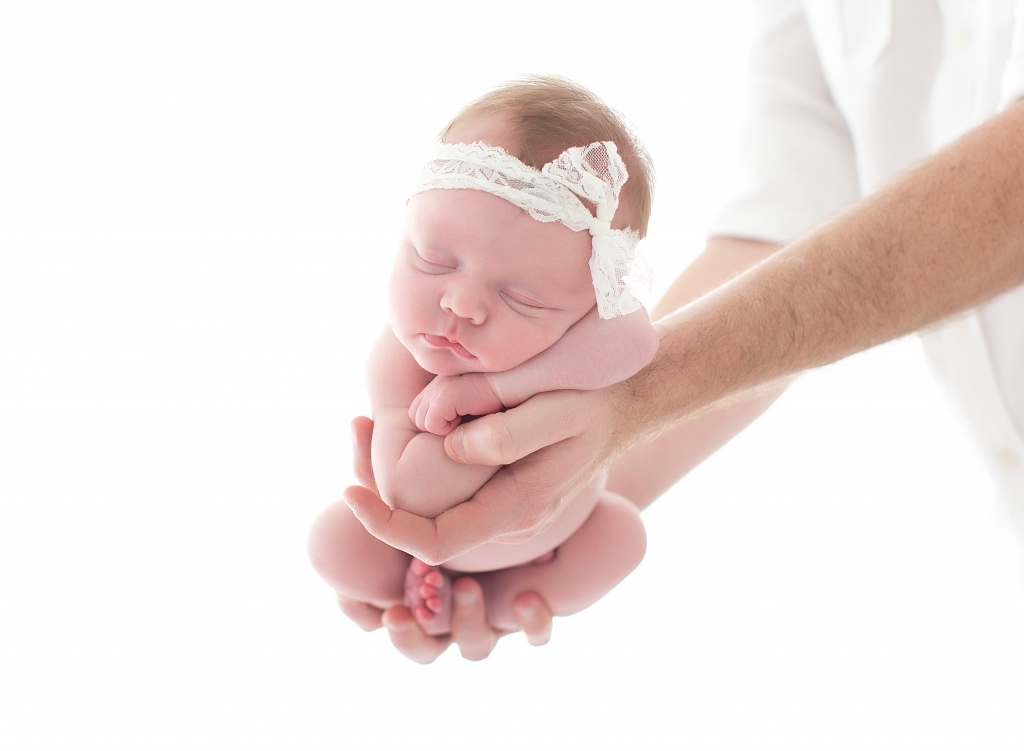 This is one of the favorite photographs, she looks peaceful, trusting her father's hands, you can feel how calm she is, probably taking a nap while they were at the studio taking all these amazing photos, LOL!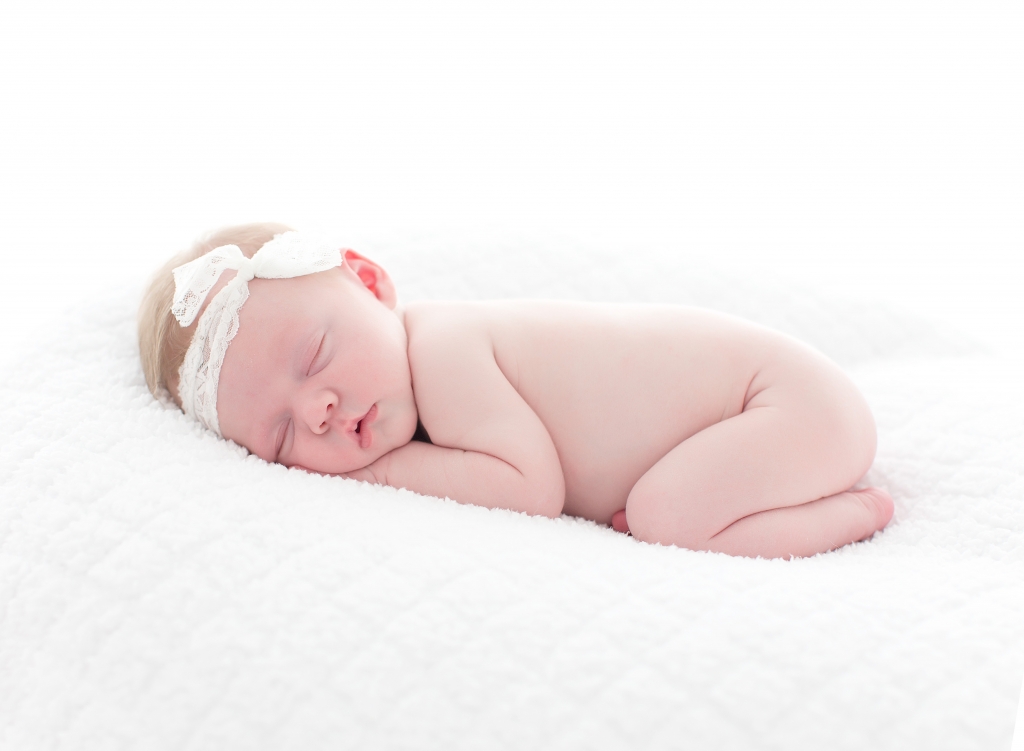 White, on white, on white! This is an example of Tracy's favorite looks, she adores white and this photograph shows it at it's best. It looks so fresh and clean!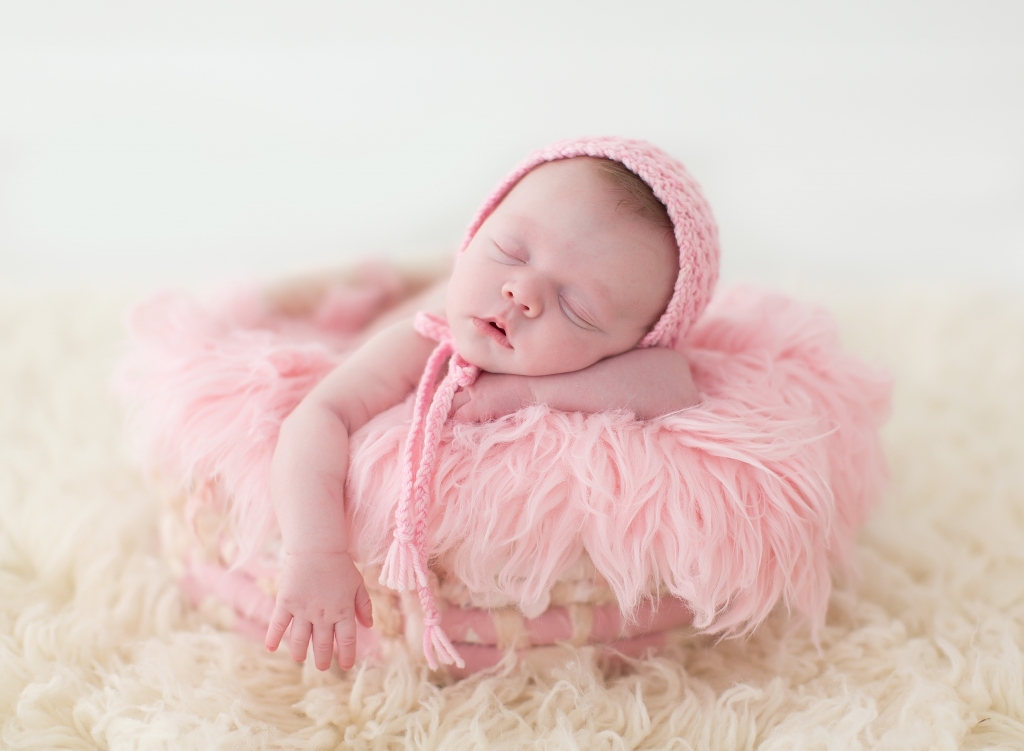 Just for a change of scenery, this warm peachy color and the texture of the fabric are the perfect combination, matching with the two pieces she is wearing. She is so adorable!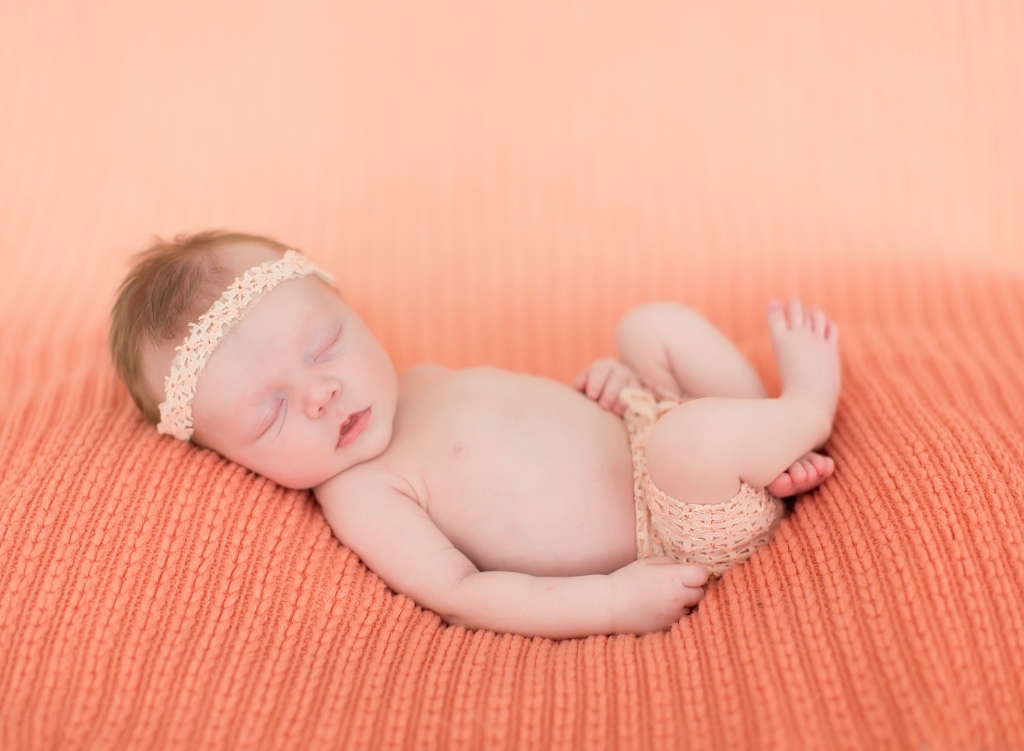 You can see her parent's love and affection through every photograph, they hold her softly between their arms and they look lovely.