It's time for Family Holiday Sessions!
Tracy Gabbard worked so hard these past weeks to shoot the Limited Edition Holiday Sessions this year.
Her Photography Studio in Clearwater was set up with a beautiful silver theme.
Silver Bells is the theme for this year. Bringing families together for a heartwarming photo session. It is that time of the year to be together!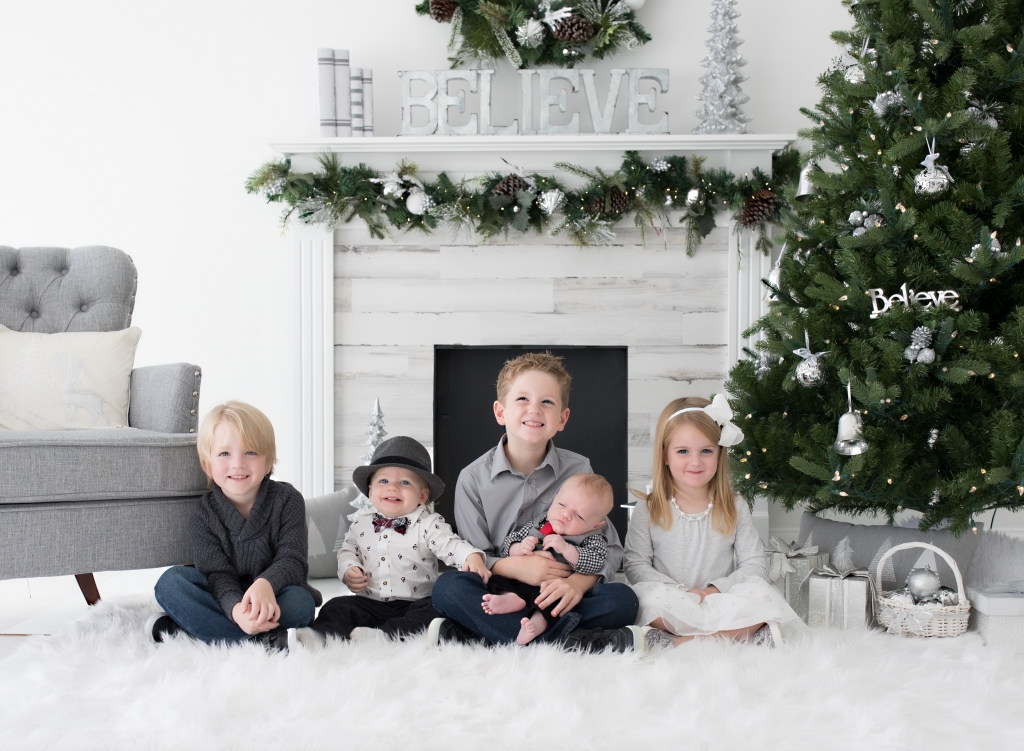 Featuring a beautiful Christmas tree, decorated with silver and shiny ornaments, and the word "BELIEVE" as the motivation to continue to bring hope and positivity to our lives.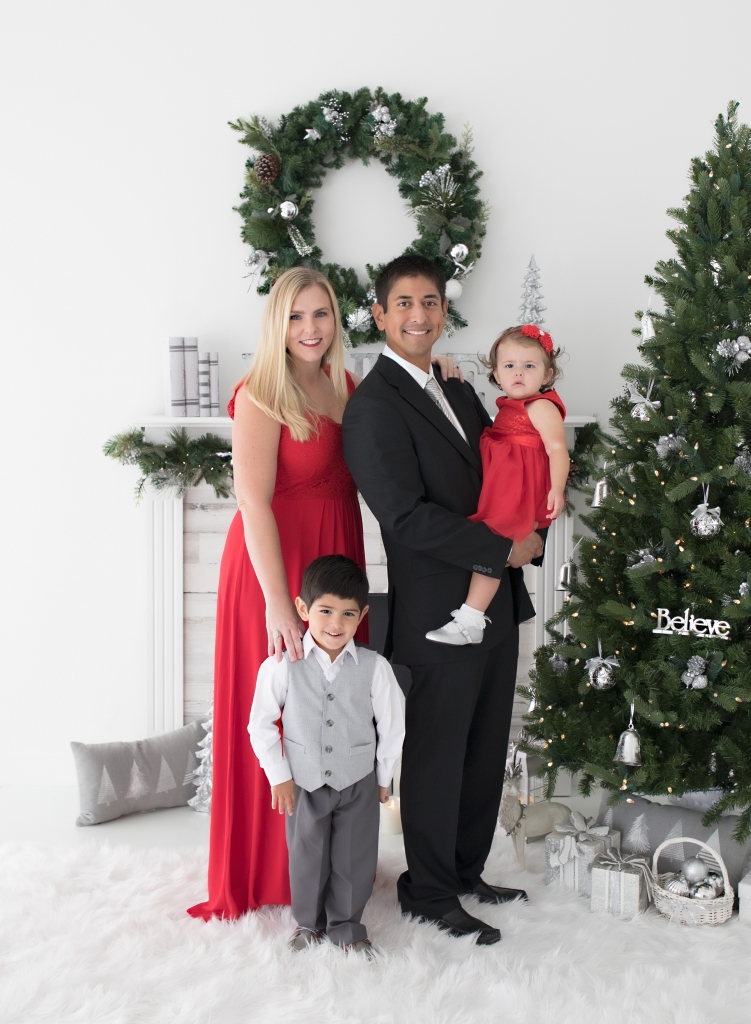 Many families and couples showed up with their little ones for a beautiful portrait. Many stood out with strong colors such as red and black and others with silver, blending in with the set!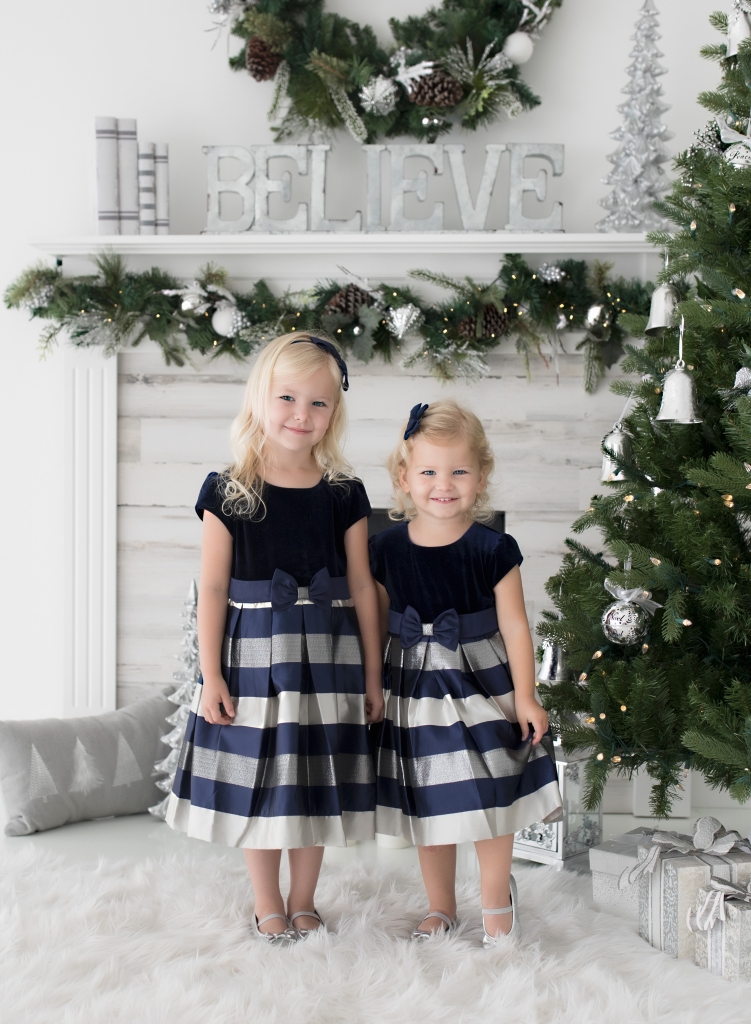 Plus two beautiful little ones wearing the same outfit! If you take a look, you'll see their little shows match the set, perfectly!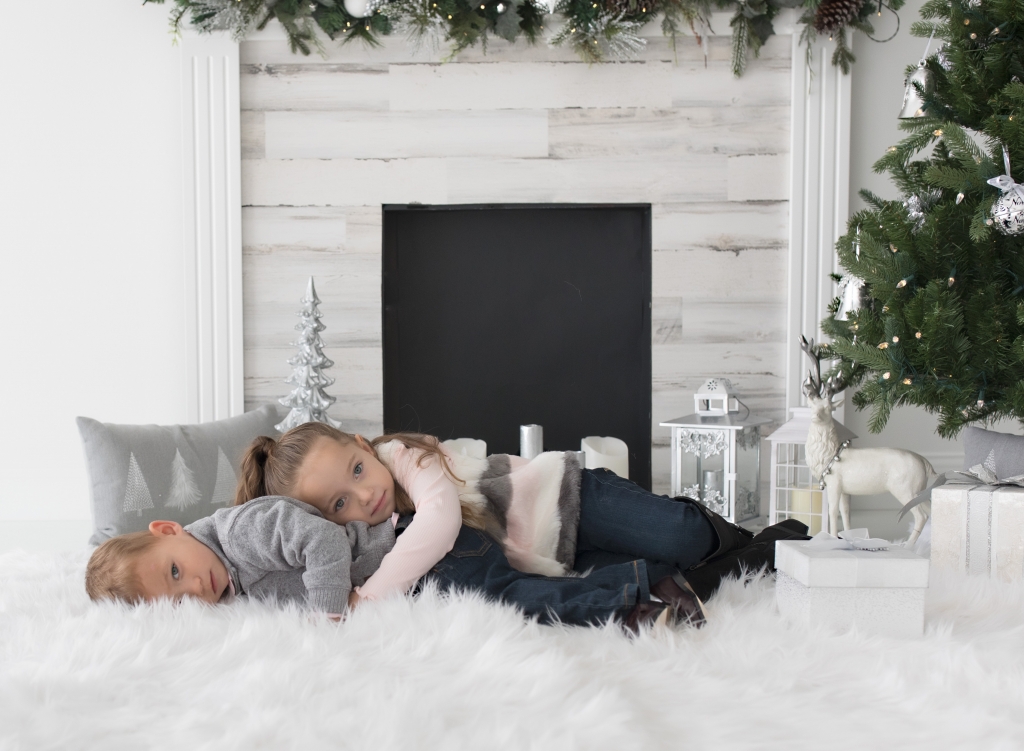 This photograph is an adorable representation of the family bonding and it's such a beautiful portrait!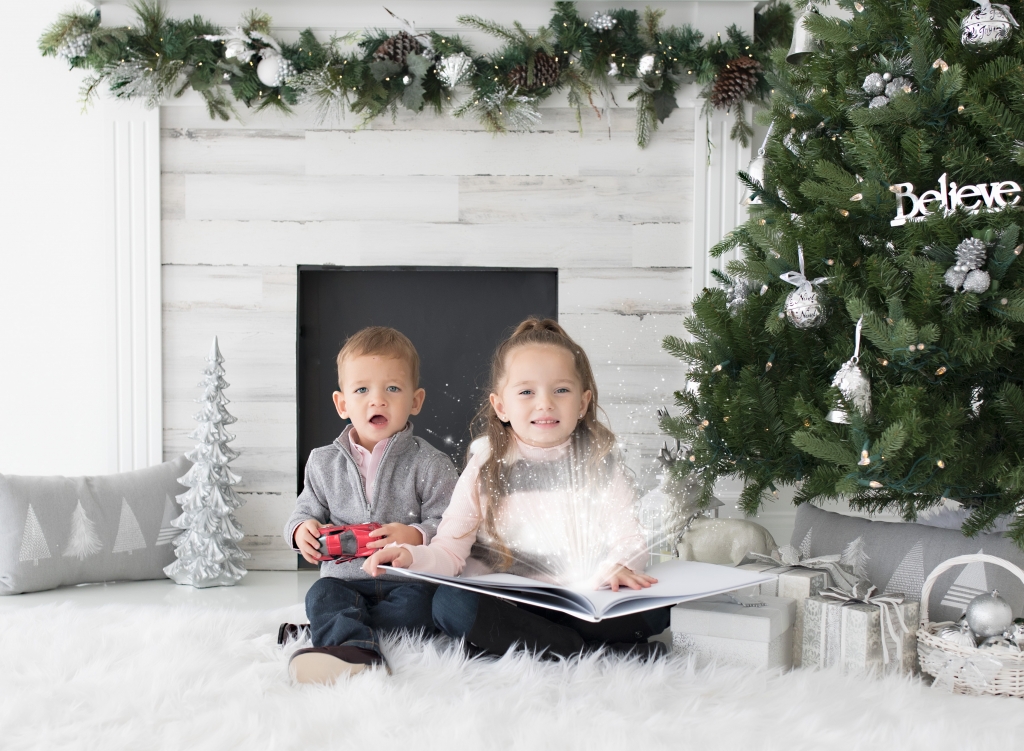 With the help of Tracy's editing skills, these little ones were able to pose for a magical effect on this photograph, and it blends fantastically with reality.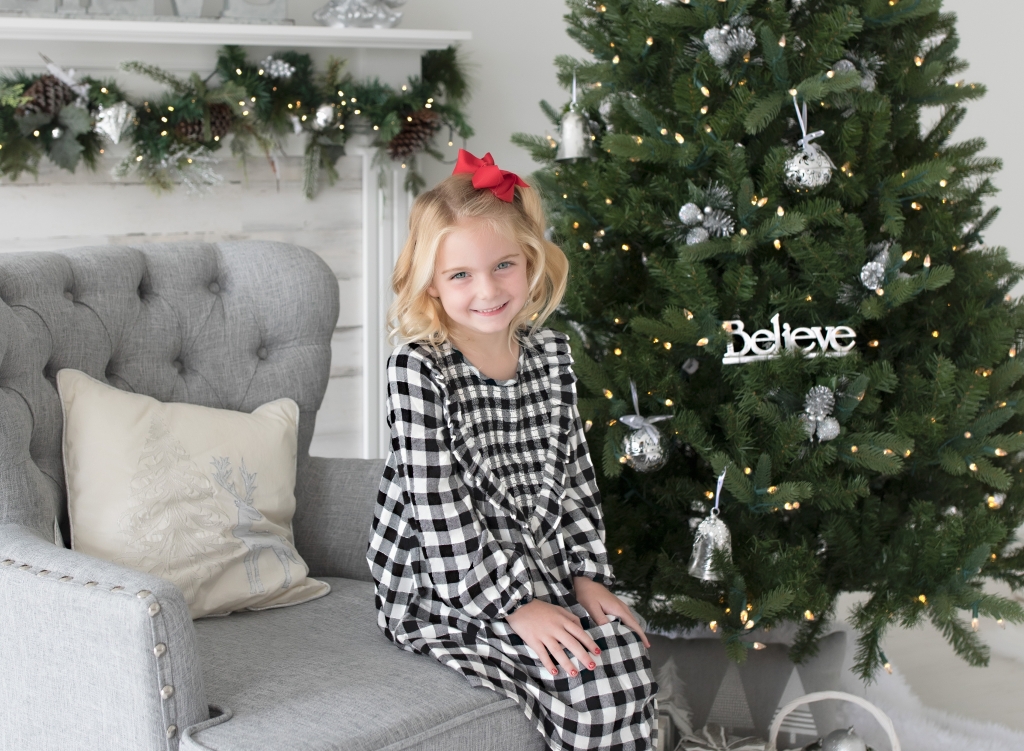 This little girl is wearing a beautiful red headpiece and her outfit definitely stands out!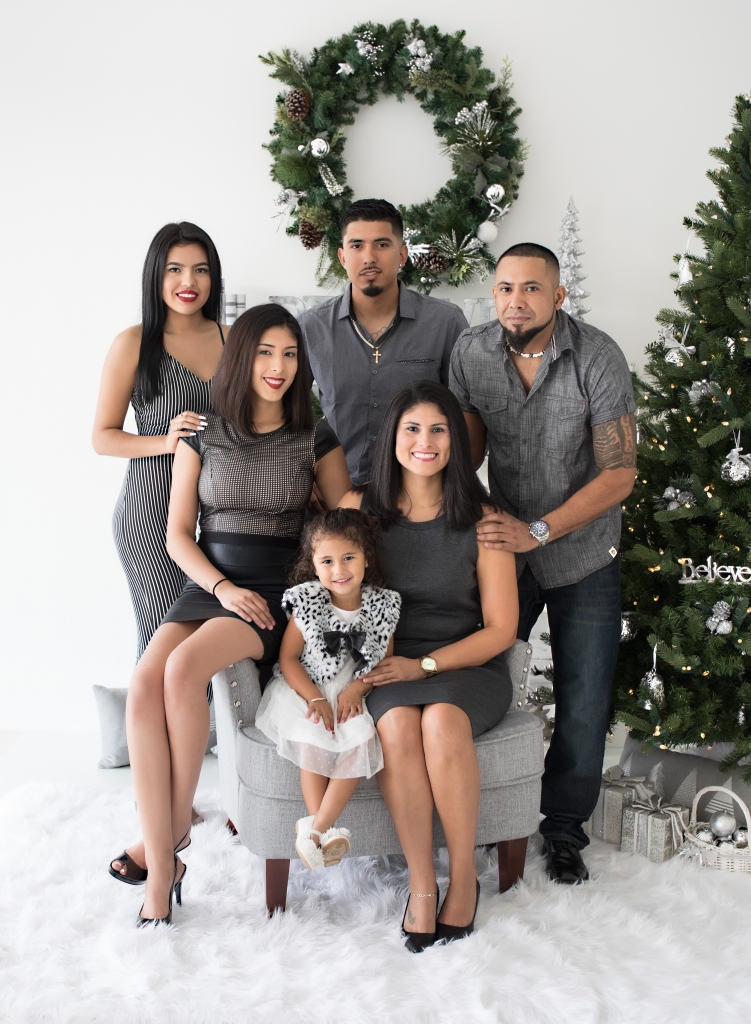 Another family together, and posing by the Christmas tree. Matching outfits with the set. Such a beautiful combination.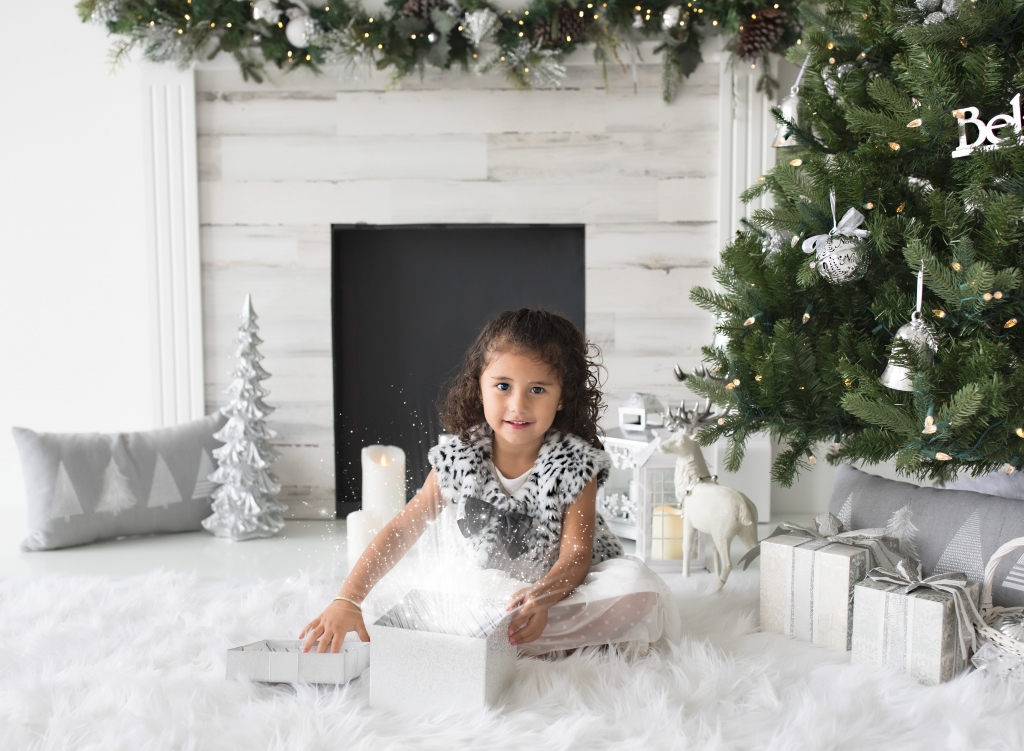 |Kid's favorite time of the year: opening gifts. It's the beauty of innocence and purity. This photograph is a representation of what it means to believe.
Opening gifts together during this Family Holiday Sessions, the high-end quality photography offered by Tracy Gabbard is meant to portray beautiful moments like this forever. It's a nice memory to go back to as the little ones grow up.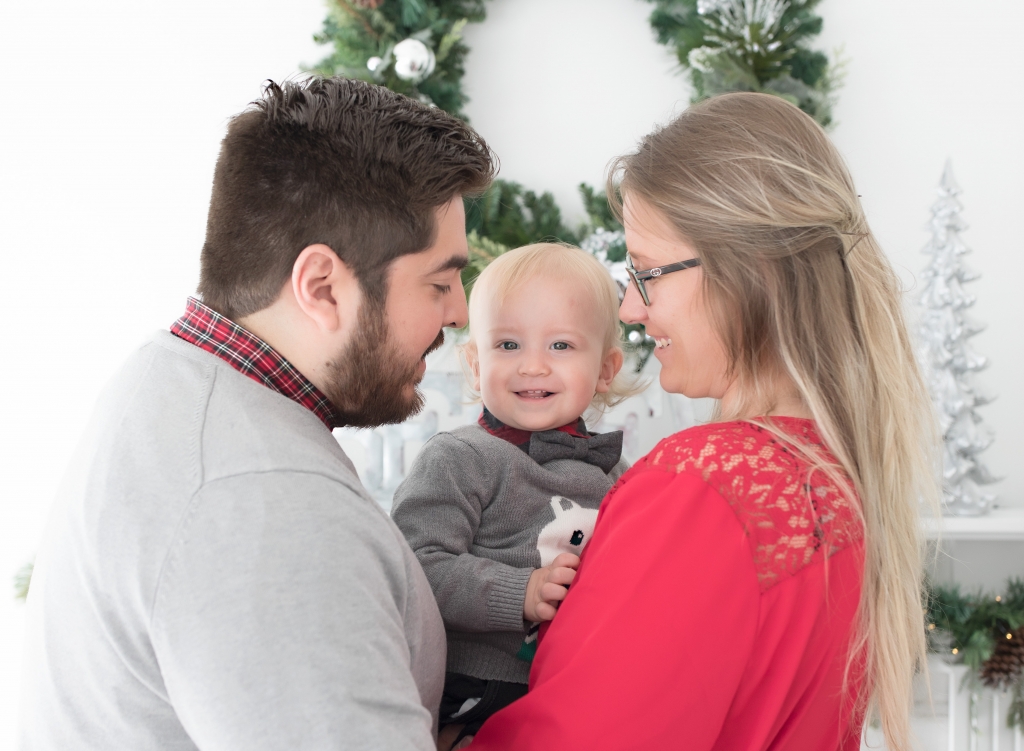 The Holidays are all about smiles, togetherness, and bonding.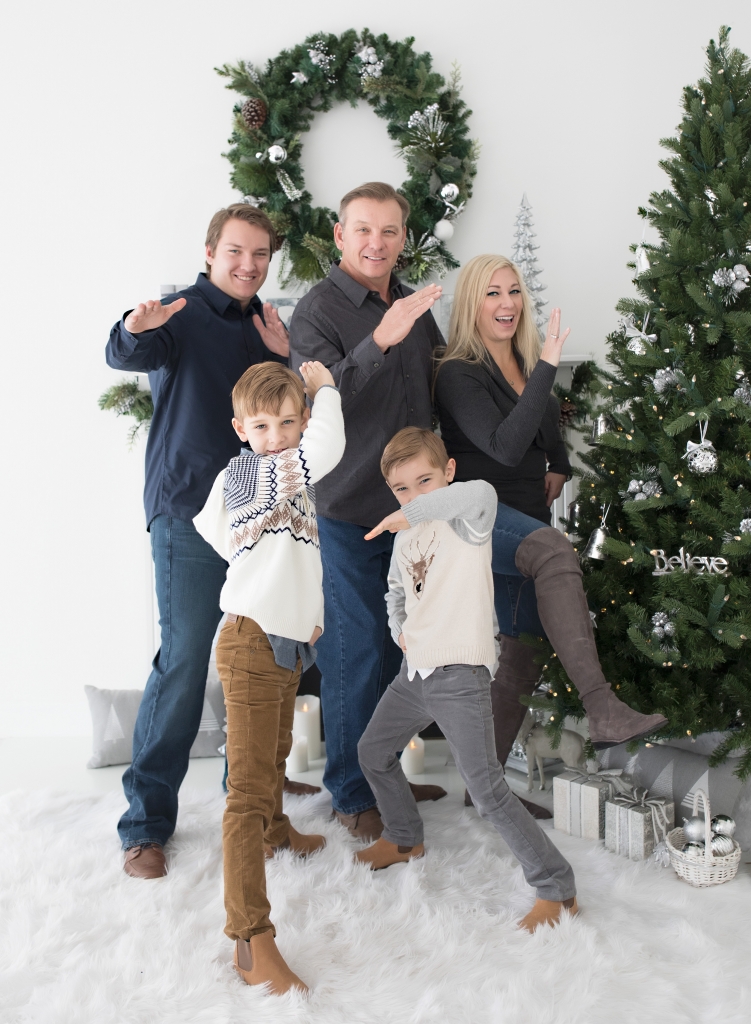 And because not everything is serious! Here is the mandatory silly pose!